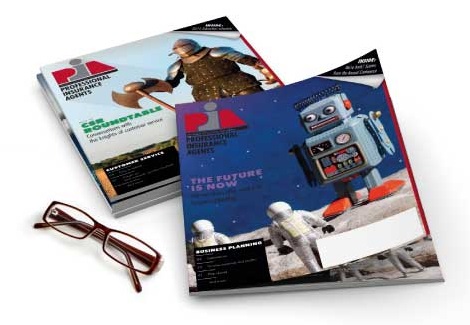 Mar 23, 2020
Nonessential businesses must cease in-person functions; more updates from weekend
Executive Order 7H: 'Stay safe, stay home'
Gov. Ned Lamont signed several executive orders this weekend, directing all nonessential businesses to suspend in-person functions through Wednesday, April 22, 2020. Executive Order 7H, "Stay safe, stay home," requires nonessential businesses to utilize teleworking as much as possible. Staff or third parties still may work "on-site to the minimum extent necessary to provide security, maintenance, and receipt of mail and packages." Additionally, retailers may have on-site staff so long as they offer remote ordering, with either curbside pickup or delivery only.
The 'Stay safe, stay home' plan recommends that state residents do the following:
All nonessential businesses statewide should close, effective Monday, March 23, 2020, at 8 p.m.;
Nonessential public community gatherings of individuals of any size for any reason should be canceled (e.g. parties, celebrations or other social events;
If you must leave your home, do not travel in groups—groups must be limited to workers providing essential services;
Everyone should keep at least six feet away from each other, whenever possible;
Businesses and entities that provide other essential services should implement rules that help facilitate social distancing of at least six feet;
Individuals should limit outdoor recreational activities to noncontact and avoid activities that involve close contact with other people;
Individuals should limit use of public transportation to when absolutely necessary, and they should limit potential exposure by spacing out at least six feet from other riders;
Sick individuals should not leave their homes, except to fill critical needs or to receive medical care, and only after a telehealth visit to determine if leaving the home is in the best interest of their health;
Young people also should practice social distancing and avoid contact with vulnerable populations; and
Use precautionary sanitizer practices (e.g., using soap and water, hand sanitizer, or isopropyl alcohol wipes). Washing hands with soap and water for at least 20 seconds works best.
The businesses for which this order applies shall include, but not be limited to, the 16 critical infrastructure sectors as defined by the U.S. Department of Homeland Security, which are available at www.cisa.gov/critical-infrastructure-sectors. For more information, refer to the text of the executive order.
The Connecticut Department of Economic and Community Development issued further guidance regarding what is considered an essential business, listing businesses by category. Insurance companies; payroll services; information technology; financial institutions; grocery stores; pharmacies; electronics retailers; construction, including skills trade, and general commercial construction are listed as essential services. Restaurants and bars may continue to operate take-out and delivery services. For the full list of essential businesses, please see guidance from the Department of Economic and Community Development. There also is the option to request a designation as an essential business if not otherwise included.
Executive Order 7I
Lamont signed Executive Order 7I to address challenges Connecticut residents and communities face during the current novel COVID-19 pandemic. The executive order includes:
Modifications to Department of Social Services benefits include the:
suspension of requirements that public assistance eligibility reinvestigations be conducted at least every 12 or 24 months;
suspension of copayments for full benefit dually eligible Medicare Part D beneficiaries;
suspension of copayments for HUSKY B clients; and
suspension of limitations on refills of non-maintenance medications for HUSKY beneficiaries.
Flexibility related to the Student Data Privacy Act
Modifications related to the Department of Children and Families (DCF) include the:
limits on visitation with children placed in the care and custody of DCF;
limits on visitors to facilities that treat children or youth with psychiatric disabilities; and
waiver of in-person service, screening, and hearing requirements for facilities that have limited visitor access.
Modifications to Department of Consumer Protection (DCP) regulations regarding pharmacies include:
providing pharmacists with the ability to refill noncontrolled substance prescriptions for up to 30 days in the event they are unable to contact the prescribing practitioner; and
providing the commissioner of DCP with the authority to waive pharmacy operation regulations.
Suspension of requirements for corporations to hold shareholder meetings in-person
Procedural relief for municipalities includes the:
extension of additional budget adoption deadlines;
suspension of the in-person budget adoption requirement for municipalities;
suspension of the in-person budget adoption requirement for boards of education;
extension of municipal deadlines and waiver of penalties related to municipal planning, assessment, and taxation;
suspension of the in-person filing requirements related to municipal planning, assessment, and taxation;
suspension of deadlines and makes modification to public hearing and appeals requirements for assessment and taxation;
extension of new reporting requirements on properties; and
suspension, modification, and clarification of certain municipal procedural requirements and time limitations regarding notice, commencement, and holding of public hearings, decisions, and appeals, including land use and other municipal boards.