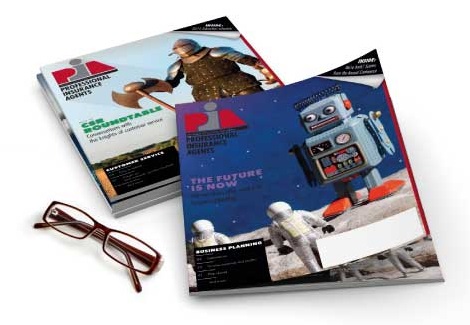 Jan 4, 2017
PIANJ supports bill to waive fees for military veterans joining insurance industry
Association offers free year membership to recently licensed military veterans
Trenton, N.J.—The Professional Insurance Agents of New Jersey supports legislation (A-4398) introduced in the state Assembly by Assemblyman Raj Mukherji, D-33, on Dec. 15 that would require the commissioner of the Department of Banking and Insurance to waive the initial insurance producer licensing fee for any veteran who has received an honorable discharge from a branch of the active or reserve component of the Armed Forces of the United States or the National Guard of any state. A similar bill (S-2143), sponsored by Sen. Diane Allen, R-7, was introduced in the state Senate earlier this year.
Emphasizing its support of veterans and this legislation, the PIANJ board has decided to offer a free year of PIANJ membership for U.S. military veterans who recently earned their insurance licenses and who are starting their own agency in the state of New Jersey. Always-expanding benefits in the association include: agents' errors-and-omissions and other coverages; education; information; PIA Creative Services; networking opportunities and advocacy.
"PIANJ is grateful to those who serve our country and it is honored to have former military men and women join the ranks of the professional, independent agency system," said PIANJ President Donald F. LaPenna Jr. "We also feel it's important to support military veterans as they embark on the next phase of their professional careers, which is why PIANJ has waived the first year of association membership to help these new agents build their businesses."
To help newly licensed individuals, PIA members can access its Steps to Success tool kit, which helps those new to the insurance industry build a successful insurance agency. It answers questions about licensing; business planning; financial planning; sales and marketing; office organization; personnel management; internal workflow; technology issues; and more.
Newly licensed insurance agents who recently were discharged from the U.S. military, who are starting their agency and are interested in joining PIANJ, should call (800) 424-4244 or email memberservices@pia.org.
PIANJ is a trade association representing professional, independent insurance agencies, brokerages and their employees throughout New Jersey.
-30-