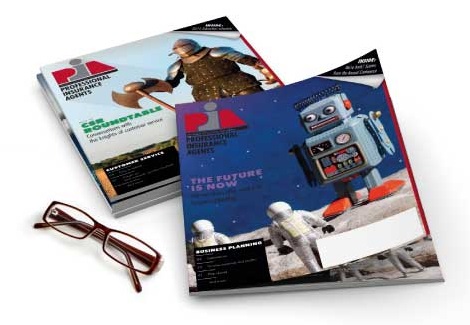 National Nov 1, 2018
Northeast PIA members now can chat with Resource Center staff online
GLENMONT, N.Y.—When members of the Professional Insurance Agents in Connecticut, New Hampshire, New Jersey, New York and Vermont log on to the PIA website (pia.org), they can have direct access to PIA staff in its Industry Resource Center via the associations' new Chat Now feature.
PIA's award-winning Industry Resource Center, which always has been on-hand to answer members' questions, will be able to answer their questions or direct them to the appropriate PIA expert in real time.
"Helping our members with questions or concerns is a top priority for PIA," said Kelly Norris, CAE, executive director of PIACT, PIANH, PIANJ, PIANY and PIAVT. "Everyone expects instantaneous customer service, so adding this new service mechanism is a natural evolution to the website. Members now have another avenue to reach us when they need a quick answer or direction on an issue. Even if a query requires more research, members will be able to chat with a real person during business hours."
Each year, PIA fields thousands of member inquiries on varied topics, including: new laws and regulations; coverage interpretations; carrier contracts; education opportunities and networking events; membership benefits; marketing and advertising through PIA Creative Services; and more.
PIACT, PIANH, PIANJ, PIANY and PIAVT are trade associations representing professional, independent insurance agencies, brokerages and their employees throughout their respective states.
-30-