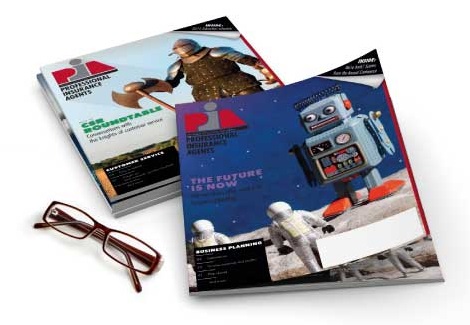 National Apr 30, 2010
PIA webinars provide agents with E&O credit virtually
Agents can earn credits through PIAs new Lunch and Learn series
GLENMONT, N.Y.–Insurance professionals seeking a convenient way to earn Firemans Fund or Utica Mutual errors and omissions loss prevention credit no further than the Professional Insurance Agents of Connecticut, New Hampshire, New Jersey and New York State Inc. Agents can easily earn required credits via the PIA E&O Webinar Series, from the comfort of their offices.

"PIA works continuously to offer services to members that make their lives easier," said Diane Fowler, executive director of PIACT, PIANH, PIANJ and PIANY. "The Errors and Omissions Webinar Series is a convenient way for agents to earn the credits they need, quickly."

The associations are offering the four-part series, presented by industry expert Virginia Bates, LIA, as part of their Lunch and Learn Webinar Series. The sessions are as follow:
Friday, June 4: New business workflow for small commercial or personal lines
Friday, Aug. 6: New business workflow: standard commercial lines
Friday, Oct. 1: Policy change workflow for personal and commercial lines
Friday, Oct. 29: Claims handling: Your clients magic moment
Individuals must register and attend all four parts to earn credit. Registration is $160 (non-PIA members: $180) per person and $80 (non-PIA members: $100) for each additional registrant at the same agency. Upon completion of the fourth webinar, each verified participant will receive their E&O certificate. E&O loss prevention credit is permitted for the live webinar four-part package only and does not apply to Webinars on Demand. Deadline for registration is Thursday, June 3, 2010.

For more information, call the PIA E&O Department at (800) 424-4244 or visit www.pia.org/EDU/extras/lunchandlearn.shtml.

PIACT, PIANH, PIANJ and PIANY are trade associations representing professional, independent insurance agencies, brokerages and their employees throughout their states.

-30-