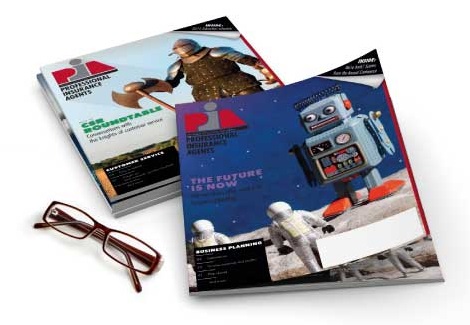 National Feb 1, 2011
PIA Marketing Tool Kit outlines traditional, new media strategies
GLENMONT, N.Y.–The Professional Insurance Agents Associations of Connecticut, New Hampshire, New Jersey and New York State Inc., today introduced its new Agency Marketing Tool Kit. This free resource helps independent agencies use a variety of tools to reach current and prospective customers throughout the year, via the PIA website at www.pia.org/COMM/sam/. It includes consumer content in ready-to-use format, such as tweets, pre-formatted web articles and press releases and provides a calendar to show agents the optimal way to use these tools.
"Sales and marketing are what our members do best–its their very livelihood," said PIA Executive Director Diane Fowler. "This tool kit is intended to make their jobs easier, providing innovative twists on proven techniques. PIAs tools and resources enhance the value of their PIA membership and help them do what they already do–but even better."
Exclusive to PIA members, this updated benefit incorporates new media tools and emphasizes that traditional marketing tools are still effective at cutting through the clutter their clients deal with in the digital age. The website highlights how agencies can use brochures, fliers, media relations and community outreach in conjunction with new social networking media such as Facebook, Twitter and their own agency websites to enhance their marketing plans. The tool kit reminds agents to explain to their customers the advantage of working with an independent agent It also explains the importance of direct-marketing, e-mail and website campaigns; as well as discussing how agents can create public relations, customer relations and social media strategies for retention and lead generation.
The tool kit also includes links to important resources and other PIA member benefits, such as The Sales and Marketing Report, a free, subscription-based e-newsletter; members also receive access to the PIA logo and the Careers in Insurance presentation, which can be used as a community service tool to raise awareness about both the insurance industry and the products and services their agency offers.
For more information about the new Agency Marketing Tool Kit and the myriad other benefits of PIA membership, independent insurance agents in Connecticut, New Hampshire, New Jersey and New York are encouraged to call (800) 424-4244.
PIACT, PIANH, PIANJ and PIANY are trade associations representing professional, independent insurance agencies, brokerages and their employees throughout their respective states.
-30-