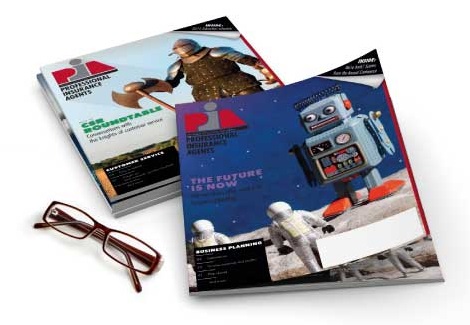 National Mar 3, 2011
PIA, Pictometry add flood hazard maps to online aerial images
GLENMONT, N.Y.-The partnership between Pictometry International and Professional Insurance Agents of Connecticut, New Hampshire, New Jersey and New York State has been enhanced by the addition of flood hazard maps to the web-based aerial-photography tool Pictometry Online, which is available to PIA members at a discounted rate.
"This new feature incorporates up-to-date boundaries of flood hazard zones into all the multiple aerial perspectives the service provides," said Diane Fowler, executive director of PIACT, PIANH, PIANJ and PIANY. "It is both extremely accurate and an enormous time-saver for agents."
Pictometry Online is accessible anywhere one has an Internet connection, and provides access to a vast database of high-resolution aerial images and flood maps updated faster than even FEMA itself. Its images and tools allow insurance agents to perform detailed site measurements with ease, before even approaching a prospect. In complex cases, such as a property straddling two or more flood zones, an agent will be able to zoom in and see clearly where the structure lies on the parcel and which zone it occupies. Without ever leaving ones desk, its possible to save an insured the cost of a high-risk flood policy when Pictometrys maps reveal only an unused section of the parcel, far from any structures, is at high risk.
Some key features of Pictometry Online include:
Up to 20 different property views, with zoom-in capability up to 1,000 percent.
Accurate measurements of square footage, distances (to water, coastlines, exposures and hazards), height, area, pitch/slope/area of a roof and bearing.
Ability to add detailed, annotated photos to submissions or reports.
As result, agents can easily collect all external property information necessary for ACORD forms, usually including construction type, obtain information needed to calculate ITV and replacement costs, confirm measurement data to limit errors and omissions exposures and use parcel data to identify the owner of properties for prospecting purposes.
"This is truly an advantageous tool for agents, and we hope PIA members take advantage of the discounted price available to them," said Fowler. "PIA will continue to seek unique, useful benefits like Pictometry Online to make the jobs of independent insurance agents easier and more efficient."
For more information, visit www.pictoinsurance.com or call (866) 643-4261, and make sure to reference PIA.
PIANY, PIANJ, PIACT and PIANH is a partnership of four state trade associations representing independent insurance agencies, brokerages and their employees throughout their respective states.
-30-