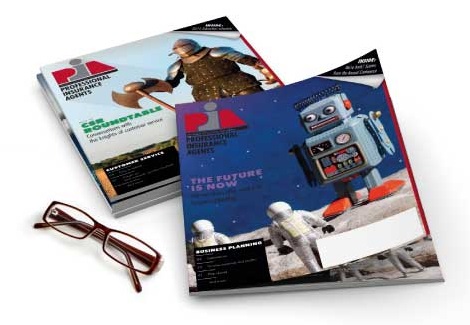 National Sep 9, 2011
PIA's Storm Info Central buoys Irene recovery with guidance for agents
GLENMONT, N.Y.-As victims from Hurricane Irene recover from the damage and rebuild their lives, a weight falls on the shoulders of the insurance industry to expedite their return to normalcy. To help its members serve their clients for this storm-and those in the future-the Professional Insurance Agents of Connecticut, New Hampshire, New Jersey and New York State Inc. launched Storm Info Central, a convenient one-stop resource center with official storm-related guidance from federal, state and regional sources, as well as valuable PIAs producer- and client-oriented coverage answers on storm-related losses. PIA will update Storm Info Central with additional information from officials and responses to member inquiries throughout the rest of the 2011 hurricane season and beyond, to provide the latest news on events affecting members areas.
"With Irene and the following weeks rains affecting so many people in the Northeast, PIA felt it was important to give its member agents and companies all the tools and help it could to deal with the glut of inquiries and damage claims," said Diane Fowler, executive director of PIA. "Hurricane deductibles, the National Flood Insurance Program, federal aid agents have to juggle a lot when working to assist storm damage victims. Storm Info Central will ease that burden and facilitate a speedy recovery process."
PIA reports many members made use of elements contained in Storm Info Central during the week immediately following Irene. For example, PIANJ member Glenn K. Tippy, CPCU, CLU, president of Gerrity, Baker, Williams Inc. of Flanders, N.J., took advantage of the information PIA provided on letterhead-ready documents answering questions home- and business owners may have concerning their losses, one of many resources PIA developed and compiled in Storm Info Central. "I sent it to the Warren County Chamber of Commerce and e-mailed it to more than 800 business and government entities with my agencys logo and information," he said. "Having this information made my job-disseminating information to clients during an emergency-easy, and I was able to do it far more quickly because PIA was prepared."
Furthermore, since storms can strike an agency just as harshly as its clients, PIA also offers its Agency Preparedness and Recovery Plan as part of its Storm Info Central. The Agency Preparedness and Recovery Plan aids association members in identifying their businesss own risks and helps them develop contingency plans and recover from incidents such as losing power, inoperable computer systems, losing data or an uninhabitable office space.
Members can access Storm Info Central by logging on to www.pia.org/IRC/storminfocentral.php.
PIANY, PIANJ, PIACT and PIANH is a partnership of four state trade associations representing independent insurance agencies, brokerages and their employees throughout their respective states.
-30-