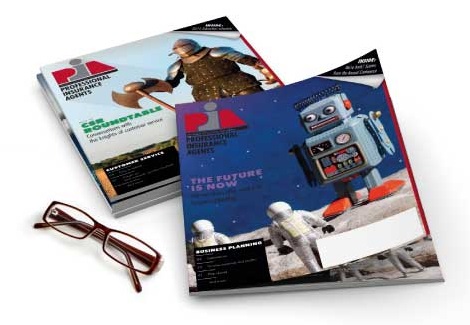 National Jan 3, 2012
PIA introduces crucial resource for navigating licensing requirements
GLENMONT, N.Y.-The Glenmont-based PIA affiliates of Connecticut, New Hampshire, New Jersey and New York announced this week the launch of their first major new member benefit of 2012. PIAs new Licensing/CE Compliance Central is an online tool kit for producers to easily understand and comply with changing rules and regulations in these states. This new benefit includes an interactive compliance calendar to help New York state agents identify the most advantageous time to maximize their CE credits as that state finalizes its conversion to birth-date based licensing this year.
"Producers continue to face a multitude of changes to their continuing education requirements, as each state has reacted to the federal goal of uniformity and reciprocity for producer licensing and other trends in the regulatory environment. A major change is the adoption of birth-date based licensing by many states, including Connecticut, New Hampshire, New Jersey and New York," said Diane Fowler, executive director of the Glenmont-based PIA affiliates. "PIA has long held a reputation for providing the highest quality education in formats that are easy and accessible to members. The Licensing/CE Compliance Central tool kit is a natural addition to that which we already offer PIA members."
Licensing/CE Compliance Central includes important information for producers such as information about getting and maintaining a license; rules and requirements for doing business in ones home state and other states; reporting requirements; information on company appointments and terminations; surplus-line licensing; as well as quick access to state and other licensing authorities, with specific rules and regulations and CE requirements for specific products and areas of expertise, such as flood, long-term care and ethics. PIA also provides frequently asked questions and answers, and offers members instant access to its member-exclusive Industry Resource Center for more specific or personalized questions.
"We know agents look to PIA when they think of quality education and tools to maintain their professional stature," said Fowler. "We are committed to meeting our members needs and to making sure professional, independent agents are easily able to meet all their licensing and continuing education requirements. We are excited to announce PIAs Licensing/CE Compliance Central, because it will help us do that."
PIACT, PIANH, PIANJ and PIANY are a partnership of state trade associations representing independent insurance agencies, brokerages and their employees throughout their respective states.
-30-