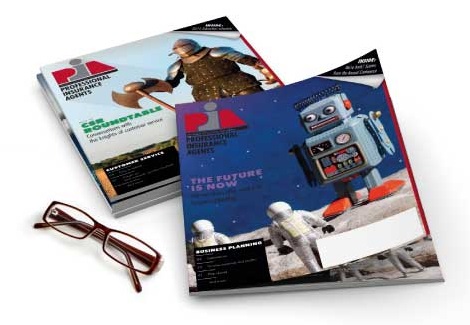 National Feb 13, 2012
PIA provides resources on changing market
GLENMONT, N.Y.-In response to member concerns about changing market conditions and anticipated premium changes, the Professional Insurance Agents of Connecticut, New Hampshire, New Jersey and New York state have created the Market Transition Tool Kit. The latest in its online tool kits designed specifically for members, the new tool kit includes resources to help PIA members educate their clients and agency staff on the changing market. This PIA-member benefit is available here.
"There is no specific date or single indicator of a hard market, but we want our members and their customers to be ready as the market changes," said Diane Fowler, executive director of PIACT, PIANH, PIANJ and PIANY. "Since it has been a number of years since weve seen hard-market conditions in our states, our members have told us they are concerned about explaining rising premiums to their clients. In addition, younger producers may have no experience in selling in hard-market conditions. We created this tool kit to help our members prepare for, and prosper, in hard-market conditions."
The Market Transition Tool Kit features a sample client letter and support materials about the changing market, designed to be shared with agency clients in advance of their renewal, as well as a compendium of industry information on market trends. It also includes state-specific resources on policyholder protection laws; agency termination laws; excess-and-surplus-lines requirements; and more.
"While the market changes we have seen to date have not been across-the-board, signs point to at least a partial return of a hard market in the near future," said Fowler. "We are providing our members with the resources they need to help them explain increasing rates and policy changes to their clients. We also recognize the trickle-down effects of the hard market that agents need to deal with, such as increased nonrenewals and even cancellations. The Market Transition Tool Kit was created to ensure members have the necessary tools and education they need to see them through the next market cycle, whatever it looks like."
Designed from the perspective of the member, the tool kit contents include:
information on market cycles (definitions of hard and soft markets, triggers, etc);
latest market news (industry information and survey results assessing the changing market);
markets/expert information to assist clients;
customer-education resources (i.e., sample letters, articles, fliers);
policyholder protection laws/regulations; and
excess & surplus market requirements and rules.
PIACT, PIANH, PIANJ and PIANY is a partnership of four state trade associations representing independent insurance agencies, brokerages and their employees throughout their respective states.
-30-