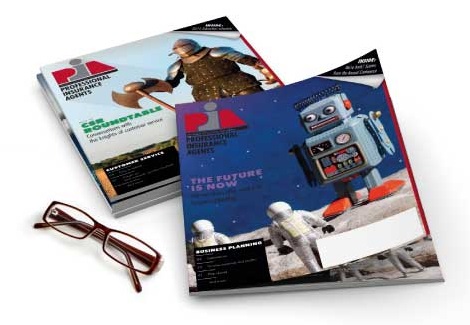 National Oct 3, 2013
PIA helps members plan for their agencies' future
GLENMONT, N.Y.-Professional, independent insurance agencies need plans to grow and succeed in the insurance industry. To help members create valuable agency plans and provide them with vital information to implement them, the Professional Insurance Agents associations in Connecticut, New Hampshire, New Jersey and New York launched their latest PIA-member benefit tool kit this week-the Business Operations Tool Kit.
"It has been said that those who fail to plan, plan to fail. PIA wants to take the guesswork out of creating valuable agency plans for its members," said Diane Fowler, executive director of PIACT, PIANH, PIANJ and PIANY. "The perpetuation of their agencies is a top concern for our members. The Business Operations Tool Kit helps them create short- and long-term plans to allow our members to make the most of their agencies from now to the agency principals retirement and all the time in between today and then."
The Business Operations Tool Kit gathers the tools PIA members need to take their agencies to the next level in one convenient location. It provides information to allow members to maximize the worth of their agencies throughout the course of the agencies lifetime. The tool kit also offers information on creating functional carrier relations; establishing sound financial planning; forming efficient business workflows with technology, optimal marketing and more.
Tool kit topics include: agency perpetuation; agency valuation; business growth; carrier relations; customer service; contracts and agreements; employee and employer pay; errors and omissions; financial planning; human resources, employee benefits; sales and marketing; technology; value of the independent agency system; and workflow.
To access this new tool kit, PIA members can log on to the PIA website (www.pia.org) and click "Business Operations Tool Kit" under "Tool kits."
PIACT, PIANH, PIANJ and PIANY are trade associations representing professional, independent insurance agencies, brokerages and their employees throughout their respective states.
-30-