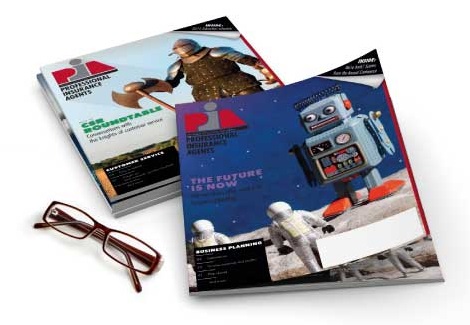 National May 5, 2014
PIA's Company Performance Survey
All agents are asked to rate their companies on 20 performance items
GLENMONT, N.Y.-The Professional Insurance Agents of Connecticut, New Hampshire, New Jersey and New York State will launch their Company Performance Surveys Monday, May 5, 2014. Each survey, available through June 30, 2014, gauges insurance producers views of the companies they represent in their respective states. Independent agents will rate the companies with which they do business on 20 performance items, including: claims handling, products and pricing, underwriting, technology and marketing support to gauge their relationship with the carriers. The survey, which has been conducted for more than a decade in each of the states, is a popular tool for both companies and agents to gauge their relationship and the companies performance.
"This survey is open to all professional, independent insurance agents-whether they are PIA members or not," said Peter Frascarelli, CPIA, president of PIACT. "I encourage all agents to be candid with their responses and provide helpful feedback to their companies through this anonymous survey."
Launched in 2002 by PIACT, the biennial Company Performance Surveys build on years of historical data collected by each respective association. PIA members can view this data on the PIA website at pia.org/GIA/cps/cpsjump.php.
"Since its inception, PIA has been trending the data compiled by the Company Performance Survey," said Scott Johnston, president of PIANH. "Agents and companies have been able to track performance and PIA continues to build upon the information it can share regarding the results of the survey."
Upon request, companies may receive information comparing their results to survey averages as well as including specific, anonymous comments from agents on their services, among other information. Also upon request, agents will be given reports about their companies.
The focal point of the Company Performance Survey continues to be to foster relationships between professional, independent insurance agents and their companies.
"The focus of this survey is to build relationships between agents and their companies," said Stephen P. Tague, CPIA, president of PIANJ. "That being said, when the relationships between agents and their companies are strong, everyone benefits, including their clients."
"Agents have until the end of June to let their voices be heard about their relationships with their companies," said Alan Plafker, CPIA, president of PIANY. "This survey provides a rare chance for agents to share their experiences and comment on companies strengths and areas for improvement."
To access each state associations Company Performance Survey log on to: click here for Connecticuts survey; click here for New Hampshires survey; click here for New Jerseys survey; and click here for New York states survey.
PIACT, PIANH, PIANJ and PIANY are trade associations representing professional, independent insurance agencies, brokerages and their employees throughout their respective states.
-30-