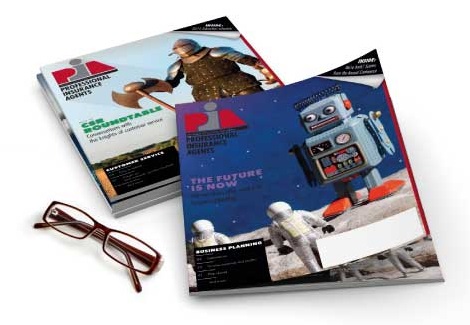 National Aug 3, 2015
PIA launches Knowledge Exchange to help insurance agents earn CE, network
GLENMONT, N.Y.-The Professional Insurance Agents associations in Connecticut, New Jersey and New York recently launched their PIA Knowledge Exchange. Through the Exchange, PIA will host its Fall Forums and Spring Symposiums seasonally each year in their respective states. This program replaces that which formerly has been known as PIAs Spring Flings and Fall Ed Fests and will continue to offer professional, independent insurance agents in all three states quality education sessions to allow participants to obtain various continuing-education credits in one location.

"PIA is known for its quality education and top-notch instructors," said Kelly Norris, CAE, executive director of PIACT, PIANH, PIANJ and PIANY. "Through the PIA Knowledge Exchange, professional, independent insurance agents have access to the high-quality education sessions they have come to expect from PIA. The format of these events offer attendees real value that helps agents build their knowledge base and their businesses."
Upcoming events include the following:
Connecticut: Fall Forum, Wednesday, Sept. 23, 2015, Workers Compensation Trust, Wallingford, Conn.
New Jersey: Fall Forum, Tuesday, Oct. 20, 2015, Crowne Plaza Fairfield, Fairfield, N.J.
Additionally, the Professional Insurance Agents of New Hampshire Inc. will host its Symposium15, Sept. 24-25, 2015, 100 Club, Portsmouth, N.H., which offers insurance producers networking opportunities, education and around-the-world wine and food pairings. Registration (pia.org/EDU/pianh-symposium) includes three different packages ($200 full, two day; $125 breakfast and education; or a $75 wine tasting only package). Companies that want to sponsor a wine region can contact PIANH at (800) 424-4244 or can access a sponsorship form at: pia.org/EDU/pianh-symposium/sponsor-contract.pdf.
For more information about the upcoming fall events and to keep updated on the events in the spring, contact PIAs Education and Conference Department at (800) 424-4244 or education@pia.org or visit online at pia.org and clicking the "Education" tab and then "Education schedule." The Education schedule features all of the upcoming education sessions offered by PIACT, PIANH, PIANJ and PIANY.
PIACT, PIANH, PIANJ and PIANY are trade associations representing professional, independent insurance agencies, brokerages and their employees throughout their respective states.
-30-