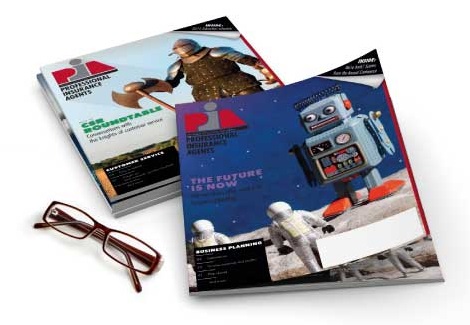 National Oct 30, 2015
PIA receives Gold MarCom Award for updated PIA magazine
GLENMONT, N.Y.-PIA Management Services Inc. has won an award for its newly updated magazine in the MarCom Creative Awards 2015 competition. PIA magazine received a Gold Award in the "print media/association/magazine" category. The MarCom Gold Award is presented to entries judged to exceed the high standards of the industry.
PIA magazine is a monthly, state-specific publication for professional independent insurance agents in Connecticut, New York, New Jersey, New Hampshire and Tennessee, which issues its publication on a quarterly basis. PIA redesigned the magazine this year with a new look and more relevant and user-friendly content for its members.
PIA magazine has the most active, qualified readership of any trade magazine serving the insurance community reaching more than 4,500 member agencies with a pass-along readership of 20,000 industry professionals.
"The receipt of the MarCom Award confirms what weve known about PIA magazine-its a quality publication that we hold to a high standard," said President and CEO Mark J. LaLonde, CPIA, CIC, AAI. "The goal of our magazine is to provide PIA members with information they can use to help them run their professional, independent insurance agencies."
More than 6,000 entries were submitted to the MarCom Creative Awards, which is an international awards competition recognizing the outstanding achievements by marketing and communication practitioners.
PIA Management Services Inc. is the umbrella corporation that manages the Glenmont-based Professional Insurance Agents associations, representing independent insurance agencies, brokerages and their employees in New York, New Jersey, Connecticut and New Hampshire. PIANY, PIANJ, PIACT and PIANH is a partnership of four state trade associations representing independent insurance agencies, brokerages and their employees throughout their respective states.