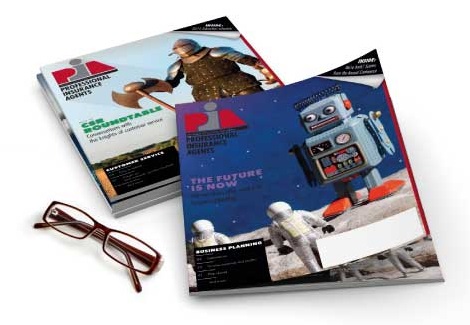 National Apr 26, 2016
PIANY, PIANJ, PIACT, PIANH adds new tool kits to help keep agents current, successful
GLENMONT, N.Y.—The Professional Insurance Agents of Connecticut, New Hampshire, New Jersey and New York State recently have launched two member-exclusive tool kits, which will help members navigate recent state certificate of insurance laws (PIA Certificates Info Central) and insurance issues related to the sharing economy (Sharing-Economy Tool Kit).
"These tool kits are two more benefits PIA offers members for answers they need all in one accessible place," said PIA Executive Director Kelly Norris, CAE. "The PIA Industry Resource Center, which answers 4,300 calls a year, received some 43,000 online hits in 2015."
PIACT, PIANJ and PIANY have launched PIA Certificates Info Central an online tool kit that provides members with information related to the new certificates of insurance law, which has been top-priority legislation for the associations over the last few years. The new tool kit (found on pia.org under "Tools and Resources" then "Certificates Info Central") includes access to QuickSource documents with tips on how to deal with certificates; legislative information; answers to specific member inquiries; assistance through PIA's Industry Resource Center; and consumer content to educate the insurance-buying public about certificates of insurance. PIANH is developing a similar tool kit, which will be released in the coming months.
The laws clarify that certificate forms must accurately reflect the coverages in the insurance policy and prohibits any person from "willfully requiring" a certificate of insurance that contains false or misleading information. It also authorizes the Connecticut Insurance Department, Department of Banking and Insurance and the New York State Department of Financial Services to impose penalties for violations, and it is now illegal to require a certificate of insurance that includes language of any kind, including warranties of coverage, that is not expressly found in the underlying policy. The new laws went into effect last summer in New York and this month in New Jersey. Connecticut passed a similar law in 2014.
The four state associations also launched the Sharing-Economy Tool Kit, which offers PIA members access to information on emerging and popular sharing services (e.g., Uber, Lyft, AirBnB). Members can find definitions (e.g., What is ride hailing?); legislative actions; related QuickSource documents; Ask PIAs; consumer content to help educate their clients; and more. The new tool kit is found on pia.org under "Tools and Resources" then "Sharing-Economy Tool Kit."
PIACT, PIANH, PIANJ and PIANY are trade associations representing professional, independent insurance agencies, brokerages and their employees throughout their respective states.
-30-