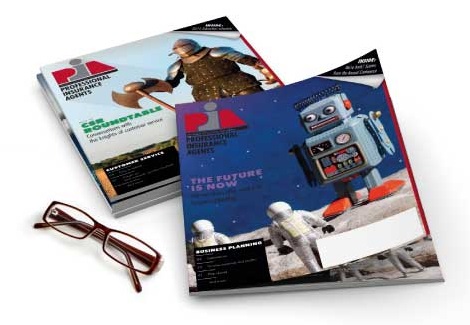 Mar 2, 2010
PIACT President: Industry's strength is in relationships
MASHANTUCKET, CONN.-Newly inducted President of the Professional Insurance Agents of Connecticut Inc., Howard Olderman, reminded members and guests at the associations annual convention that the industrys focus on relationships is a "rare and distinctive quality that fewer and fewer sectors of business or society possess."


Oldermans inaugural comments were made at the MGM Grand at Foxwoods Resort Casino, Mashantucket, during the events Gala Dinner last night, one of several activities at which some 500 agents gathered to network, meet the new PIACT offers and obtain continuing education over the two-day event.

"Put explicitly, we are a relationship business," Olderman said. "This has not changed from the time my grandfather who founded our agency in 1929, and with whom I had the privilege to work for many years. He told me of the times, during the great depression, when people couldnt pay their premiums with money and instead brought livestock, barter and wine to his offices. And though our currency is less flexible, the fundamental relationship, built on trust and face-to-face contact, is why our clients still buy insurance from us, even today in similarly difficult times."

Olderman urged his peers to remember their strength, and not forget the importance of personal attention that separates the independent agency system from other ways to buy insurance. "Our clients deserve ease of doing business," he said, "but as much as anyone can buy insurance over the pone or online, at the end of the day they want and need to buy insurance and hear advice from another person with whom they are comfortable and who they trust. Thats what insurance is: Peace of mind, and knowing that someone will be there when you really need them. As an industry, we need to remember that."

Olderman said the importance of relationships goes beyond those of producers and their clients: The insurance community could work together to combat an image problem and support each other. "This community is our greatest asset and the very thing that will ensure our future," he said. "I am proud to be counted among the ranks of professional, independent insurance agents."

He urged his colleagues to continue their participation in PIA and endeavors that would improve both their image and professionalism. "Make it your mission to forward our industry," he said. "Encourage your staff and smart up-and-comers to get involved with PIA the investment any individual makes [toward forwarding the industry] is rewarded many times over and most importantly, it builds our community."
PIACT is a trade association representing professional, independent insurance agencies, brokerages and their employees throughout their respective states.
-30-