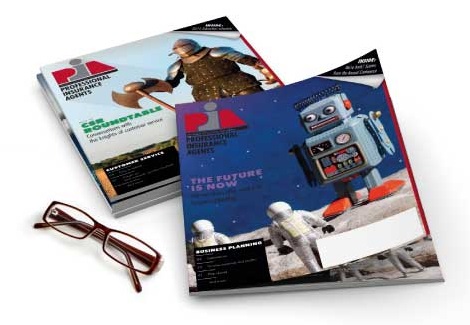 Mar 3, 2010
Sullivan: State regulation works, so do independent agents
MASHANTUCKET, CONN.-Connecticut Insurance Department Commissioner Thomas Sullivan delivered the keynote address at PIACTs Annual Convention yesterday, March 2, 2010, at the MGM Grand, Foxwoods, in Mashantucket, Conn.

Sullivan spoke about four main areas of concern to both professional independent agents and the state of Connecticut, before a crowd of 150 during the Awards Luncheon.


The commissioner first addressed regulatory reform efforts, noting that he testified before Rep. Barney Frank, D-Mass., and the House Financial Services Committee. Sullivan said Frank was gracious and acknowledging of the success that the current system of state oversight has achieved. Sullivan thought it was unlikely that Senate Banking Committee Chairman Chris Dodd, D-Mass., included the insurance industry in his own regulatory reform plan, but he had no way to be certain. Sullivan opposed dual regulation, and said that the existing state oversight handles the industry effectively. "If Ive seen anything in the last three years, Ive seen great acknowledgement that we, on the state level, have done a good job."

On the topic of health care, Sullivan expressed concern that reforms, both in Hartford and in Washington D.C., would strip the CID of its authority to approve or deny premium rate increases. "This is an example of working on the symptom, rather than the disease None of the policies [currently under consideration] address a root cause: the incredible cost escalation of delivery of care." he said.


The commissioner also shared the states financial woes with the audience. He explained that according to the Governors report, Connecticut is facing a long-term debt obligation of $62 billion, up 7 percent from 2009. He also said that the states 2009 budget of $19 billion was balanced with $5 billion in one-time, non-recurring funds. Sullivan cautioned those in attendance, saying that small businesses need to be aware of the states financial standing, and that the fiscal crisis impacts everyone.


Lastly, Sullivan touched on current bills related to the insurance industry, and his departments legislative agenda for the year. He expressed a desire to increase CID authority over pricing standards for bail bondsmen. He also hopes to increase oversight of third-party administrators, subjecting out-of-state firms to CID regulation. Sullivan highlighted the fact that 40 states adopted the NAIC model on third-party administrators, and said he hopes Connecticut will adopt it as well.

Sullivan also referenced the NAIC medical malpractice model that stipulates underwriters and practitioners must report claims to the insurance department. Additionally, Sullivan reported that a current bill, introduced by Rep. Steve Fontana (D-North Haven), who spoke earlier during the PIACT convention, would ban the use of credit scores in underwriting. Sullivan said he opposes the bill. He also is opposed to the state underwriting natural catastrophe insurance risk, and workers compensation insurance risk.

Sullivan closed by thanking those in attendance. "I appreciate what you folks do, bringing real, valuable advice." Sullivan stressed his gratitude to the crowd and underlined the importance of the service and guidance independent insurance agents provide to their customers, "sometimes people dont want to talk to a lizard on a 1-800 number," he said.
PIACT is a trade association representing professional, independent insurance agencies, brokerages, and their employees throughout the state.
-30-