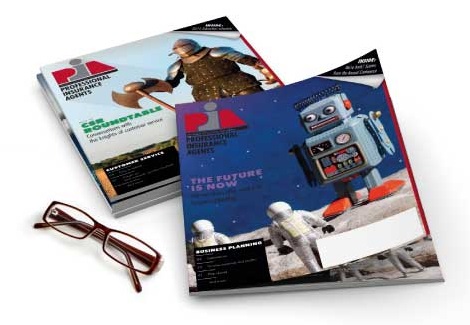 Jun 3, 2010
PIACT helps agents compete with Goliath payroll companies
NumberOne Comp program provides pay-as-you-go option; multiple carriers and certified payroll providers that have agreed not to sell insurance to agency clients
GLENMONT, N.Y.–Professional Insurance Agents of Connecticut, New Jersey and New York announced they will now offer member agencies a solution that allows them to compete with big payroll providers that encroach on their business by selling insurance too. The associations have partnered with Agency Resources Inc, ARI, to provide a mono-line workers compensation program, which offers a new pay-as-you-go option. The NumberONE Comps pay-as-you-go plan is available through several carriers and works with payroll providers that are certified as "Agent Friendly," meaning they will not seek to write insurance for clients of PIA members using their services.

"PIA recognizes the unique challenge independent agencies have in working with a partner that ultimately competes with them," said PIA Management Services President and CEO Kenneth Bessette. "This new option offers agents a better alternative."

In addition to the pay-as-you-go option, agents have a number of reasons to place business with the PIA NumberONE Comp program, including: access to multiple carriers; no volume commitments; quick turnaround; a simple submission process; hundreds of classes; competitive commissions; personal service; and most importantly, peace of mind knowing PIA is in your corner.

PIA members can obtain more information by logging into the PIAs NumberONE Comp web page and clicking on the pay-as-you-go option. Agents who are not enrolled in the program must complete a brokerage agreement.

PIACT, PIANJ and PIANY are trade associations representing professional, independent insurance agencies, brokerages and their employees throughout their respective states.

-30-