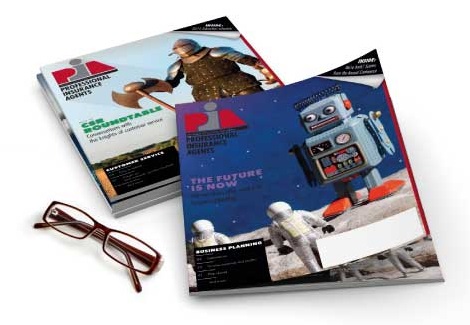 Jul 1, 2010
PIACT celebrates 35 years of partnership with CIC
President, National Alliance for Insurance Education and Research to speak at conferment
HARTFORD, Conn.–Thirty-five years ago, the Professional Insurance Agents of Connecticut Inc. partnered with the Certified Insurance Counselor professional education program, allowing experienced insurance industry personnel throughout the state to further their education and obtain a nationally recognized professional designation. PIACT became one of the first associations nationwide to adopt the program.

"PIACTs 35-year relationship with the CIC Program offers insurance professionals the opportunity for national recognition and enhanced professional skills," said Howard S. Olderman, president of PIACT. "Those who earn their CIC designation have proven that they are qualified to advise their clients about a number of different insurance products and are committed to continuing their education in the insurance field."

During 2010, PIA will conduct a total of 20 CIC institutes and six Ruble Graduate Seminars throughout Connecticut, New Jersey and New York state. The five CIC institutes are popular choices among licensed agents who are looking for continuing education credits and higher education. The institutes include: personal lines, commercial casualty, commercial property, life and health and agency management.

"This program has continued to evolve over the last 35 years to provide its recipients with the most relevant information," said Connie L. Vecellio, CIC, director of education, PIACT. "Education is vital in this ever-changing industry."
The 2010 PIACT CIC conferment ceremony is slated to take place at the James K. Ruble Graduate Seminar, Aug. 4-6, 2010, at the Waters Edge Resort, Westbrook, Conn.

The 35th anniversary conferment ceremony for new CIC designees will be a luncheon on Aug. 4 featuring keynote speaker William T. Hold, Ph.D., CIC, CPCU, CLU, president of The National Alliance for Insurance Education & Research in Austin, Texas. CIC scholarship winners will also be recognized at this event.

The Society of CIC, which originated in 1969 in Austin, Texas, has more than 30,000 designees who have not only achieved the CIC designation, but have maintained it–some for 20 years or more. The CIC Program is the nations premier program for providing practical, real-world education to the practicing insurance professional.

The Society of CIC is a member of The National Alliance for Insurance Education and Research, which provides a wide range of educational programs and resources to the insurance and risk management industries. For additional information about the CIC Program and educational opportunities in Connecticut, New Jersey and New York state, logon to PIAs website at www.pia.org, or call PIAs Education Department at (800) 424-4244.
PIACT is a trade association representing professional, independent insurance agencies, brokerages, and their employees throughout the state.

-30-