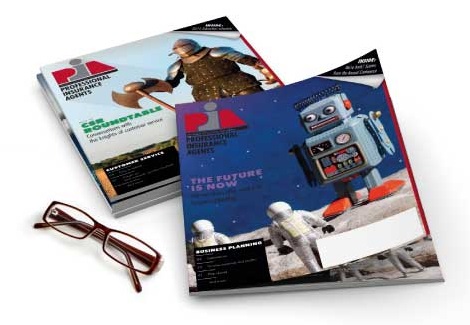 Nov 11, 2010
CID issues bulletin on certificates of insurance at PIA's urging
Association defends agents, bringing improper use of COIs to CID's attention
HARTFORD, Conn.-In response to urging by the Professional Insurance Agents of Connecticut Inc., the Connecticut Insurance Department issued Bulletin S-14, outlining the proper use of certificates of insurance and explicitly stating modifying such certificates is an unacceptable business practice.
"Generally, a certificate of insurance contains a snapshot of the insureds coverages as of the day of issue and it confers no rights or benefits upon the third party certificate holder to the underlying insurance stated in the coverage," says the CID bulletin. "This means that a certificate holder is owed no duty to be notified in the event the insurance policy identified on the certificate is canceled."
PIACT has received an increasing number of inquiries and calls of concern from members who field demands from parties seeking verification of coverage for their clients in the form of certificates of insurance. This request puts agents in an untenable position of either serving their clients needs or being put in a vulnerable legal situation, whereby parties may misunderstand coverage is in place when it is not.
Over the past several months, PIACT Government Affairs Counsel Campbell Wallace, Esq. had ongoing conversations with the CID about this concern. Last week, Wallace was notified that the CID's property/casualty division would issue the bulletin.
"PIACT applauds the department for issuing this bulletin, which addresses an important and growing problem," said PIACT President Howard Olderman. We appreciate the departments responsiveness, which will benefit both agents and the insurance-buying public by protecting them from illegal, if not indefensible demands."
PIACT has developed resource documents and a consumer flier that explain how certificates of insurance should (and should not) be used. Members obtain these materials to further explain why they may not be able to accommodate requests for certificates by calling PIAs Industry Resource Center at (800) 424-4244 or by click here.
"Professional, independent insurance agents always want to help their clients and comply with both the law and business practices that ensure their clients best interest," said Olderman. "This bulletin helps us do that."
PIACT is a trade association representing professional, independent insurance agencies, brokerages, and their employees throughout the state.
-30-