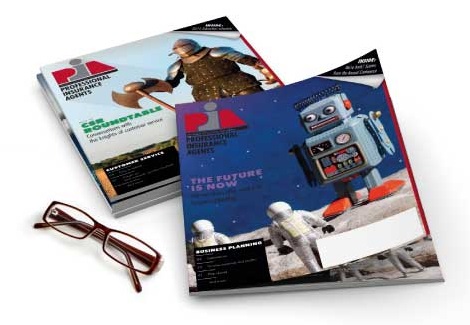 Mar 14, 2011
Gov. Malloy addresses hundreds at PIACT Annual Convention
On March 11, Connecticut Gov. Dan Malloy delivered the keynote address at PIACTs 2011 Annual Convention, which drew some 600 insurance industry professionals from across the state.
Malloy greeted the crowd by highlighting his personal connection to the insurance field. "Its a great honor to be in a room with people who make their living the way my dad made his living-selling insurance. An agency my dad joined in 1946 still lives on through my brother, Bill, and my nephew, Matthew. I know what insurance can do for a family."
The governor then addressed the challenges facing the industry within the state. "Ive said this before and Ill say it again: In my opinion, Connecticut has long-at its own peril-ignored the insurance industry. I think thats emblematic of a broken state government that was more inclined to take people and things for granted than it was to understand who their strategic partners were and how it needed to treat those strategic partners and make sure they were receiving the care and treatment that they needed to receive." Malloy said he was concerned that the state was losing its status as the insurance capital of the world, and that a lot of jobs were lost that shouldve stayed in Connecticut.
The governor also talked about his selection of Thomas Leonardi as the new commissioner of the Connecticut Insurance Department. "We have many jobs in this state that are insurance-based, or agent-based directly, and we need to make sure were paying attention to this industry. Thats why I was happy to name an insurance commissioner who has an extensive history in the insurance industry." Malloy went on to stress that Leonardi planned to consult with PIACT once he takes his post. "We will make him available-he will want to available to you at future meetings." He added that the newly appointed head of the Department of Economic development, Catherine Smith, also has an insurance background, formerly serving as an executive at ING North America.
Also broached was the subject of captive insurance companies chartering out-of-state. Malloy noted, "No one in state government has asked What is it about these other places that make it a more advisable place to do business?" Now, were going to ask that question and hopefully make it easier for a captive to be created here." He continued by saying he has made a point to meet with "traditional-lines" insurers to make certain their needs are met and "to return insurance as a growth industry in Connecticut."
Malloy closed his speech by again stressing the importance of cooperation between the government and insurance professionals. "Were trying to build a more responsive state government. With respect to our insurance department: We recognize that youre our partners. Were going to try to re-engineer that department to make sure were giving you timely answers, timely oversight and get out of your way-let you grow, let you sell the kinds of products that should be sold in this state. And I pledge to you that were going to work with you, your leadership and other insurance organizations to make sure that happens."