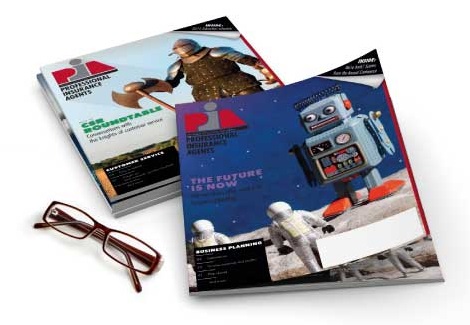 Mar 14, 2011
DiMatteo Group receives Community Service award from PIACT
The Professional Insurance Agents of Connecticut Inc. awarded DiMatteo Group, of Shelton, Conn., with the associations Community Service award today during the associations Annual Convention at the MGM Grand at Foxwoods, Mashantucket, Conn.
A family-owned and operated agency, this years winner has been in business for more than 50 years. John DiMatteo, CFP, CCPS, president of DiMatteo Group, accepted the award on the agencys behalf.
This award was presented this year to an independent agency, rather than a single individual. DiMatteo Group fosters a culture of volunteerism and charity in its agency, supporting staff as they participate in supporting local families through events and projects like the Birmingham Group Health Services "Under the Tree Project," during the holidays and the Bethany Family Harvest Festival. The DiMatteo Charitable Foundation, is committed to funding research for diseases that have touched the lives of friends, family, clients and staff. In this effort, they have raised more than $100,000 for more than 10 well-known local and national charities including the American Heart Association and the Juvenile Diabetes Association. Closer to home, theyve supported St. Vincents Swim Across the Sound.
"Recognizing the agencys wonderful and selfless contributions to the community is a fitting tribute," said Howard Olderman, immediate past president of PIACT. "They should be an inspiration to us all and through their actions have made our community a better place."
During the 50th anniversary of the DiMatteo Group, the agency will be donating the proceeds from their golf tournaments and auctions to a project for the Kennedy Center, one of the largest rehabilitation agencies in Connecticut. They will be working on a group home renovation in the Summer of 2011 with manpower supplied by their staff as well as an anticipated donation of $50,000 from the foundation.
PIACT is a trade association representing professional, independent insurance agencies, brokerages and their employees throughout the state.
-30-