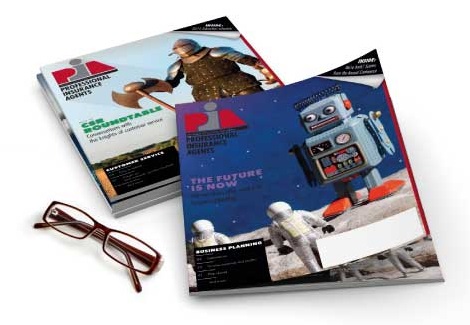 Mar 13, 2012
Governor, commissioner, lawmakers talk at PIACT Diamond Club
HARTFORD, Conn.–The Professional Insurance Agents of Connecticut Inc. hosted its 29th annual Diamond Club Reception at the Officers Club in Hartford, Conn. last week, where PIACT member agents, Gov. Dannel P. Malloy, Insurance Commissioner Thomas B. Leonardi, Connecticut General Assembly representatives and their staffers reviewed important insurance issues for the state of Connecticut.
More than 50 independent insurance agents; legislators and their staffs, including the entire Insurance Committee and co-chair Robert W. Megna, attended the annual event, which took place at Hartfords Officers Club. High on the agenda for many of PIACT members were issues that would assist the states independent insurance agents–small businesses that are pillars of their communities, as well as protections for Connecticuts insurance-buying public.
First were concerns that affect agency business in the state, specifically the requirement that agencies must complete notarized affidavits when they must, following a diligent search, place a policy in the surplus lines market. "The requirement of having to produce a notarized form every time a policy is renewed is out of step with normal insurance business practices, and it is a hurdle to providing our customers timely and responsive placement of coverage," said PIACT Legislative Chairperson Peter Frascarelli, CPIA. "We think this process should be modernized starting with replacing the form, which is currently an affidavit, with a certification–it achieves the same consumer protections without the procedural hassle of obtaining notarization."
Another business concern the association discussed with lawmakers was their hope of introducing legislation to prohibit agents or carriers from issuing inaccurate or misleading certificates of insurance, a practice often requested of agents by their customers, who are pressured by their own clients to produce inaccurate or misleading certificates.
"Professional insurance agents are diligent and responsible, and therefore they refuse to issue inaccurate certificates. However, they are put in the unfortunate position of being asked why they wont help clients out by providing that which theyve been asked," said PIACT President James R. Berliner, CPCU. "These agents and/or agency staff are faced with choosing to issue an inaccurate certificate or losing an account–an unfair and impossible choice. We hope lawmakers will give teeth to the guidance the Insurance Department already has issued against this practice by backing it up with legislation."
The association also discussed its concern that as health benefit exchanges are developed in the state, the requirement that any person selling, soliciting, negotiating or advising be licensed accordingly. "We cant overemphasize the importance that consumers not be misled or receive inadequate guidance as we all deal with the new health-care insurance landscape," said Berliner.
Likewise, Frascarelli said, as the Insurance Department revisits the states position on hurricane deductible triggers in the wake of last years catastrophic storms, the association reiterated its backing of common-sense, realistic triggers. "We appreciate the Departments newly-issued guidelines, and support their efforts regarding this important consumer issue."
PIACT is a trade association representing professional, independent insurance agencies, brokerages and their employees throughout the state.
-30-