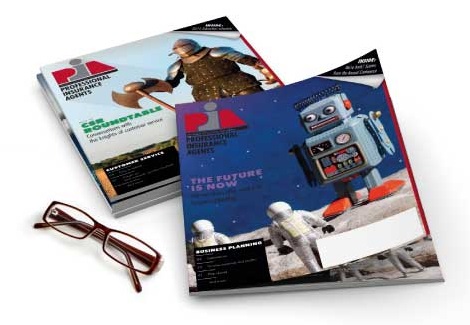 Jun 4, 2014
PIACT praises governor for signing certificates of insurance law
HARTFORD, CONN.-The Professional Insurance Agents of Connecticut Inc. is lauding Gov. Dannel P. Malloy for signing H.B.5248, the PIACT-backed "certificates of insurance" bill, into law yesterday. The law, which prohibits the inappropriate use and issuance of certificates, will protect businesses throughout the state, as insurance producers are often pressed by third parties to issue certificates of insurance that seem to expand or amend the policy or make representations about the policys fitness for specific contracts, or issue non-certificate advisory documents attempting to make similar statements. H.B.5248 brings Connecticut in line with other states by enacting legislation that forbids parties from demanding misleading certificates, prohibits parties from complying with such requests, and provides for fines and penalties against those who do so.
"PIACT applauds Gov. Malloy for his leadership in recognizing the importance of this law," said PIACT President Peter Frascarelli, CPIA. "It allows diligent and responsible professional, independent insurance agents to refuse to issue inaccurate certificates of insurance without being put in an awkward position in which they may be perceived as not helping out their clients."
In response to its members concerns, PIACT has been an active supporter of H.B.5248 and submitted testimony to the Connecticut Joint Insurance Committee this past March. In its testimony, PIACT reported that its members have received numerous requests from private parties and government instrumentalities to issue certificates or similar documents that offer commentary about the policy, or certify how the policy will react in certain conditions.
"The passage of this law represents the culmination of years of work by PIACT to protect agents and brokers from misleading and impossible certificate requests," said Frascarelli.
PIACT is a trade association representing professional, independent insurance agencies, brokerages and their employees throughout the state.
-30-