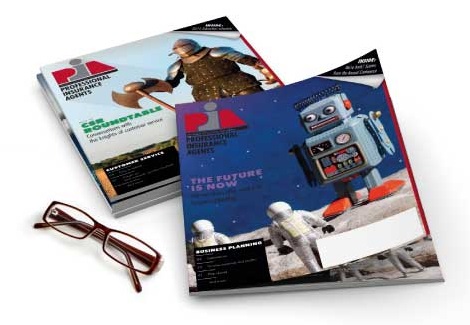 Mar 11, 2016
PIACT honors Parmenter as Professional Agent of the Year
HARTFORD, Conn.--Jeffrey Parmenter, CPCU, of Middletown, Conn. received the Professional Insurance Agents of Connecticut Inc.s Professional Agent of the Year award during the associations Annual Business Meeting at Foxwoods in Mashantucket, Conn., March 10.
Parmenter is vice president of RPS Cowles & Connell in Meriden, Conn.
The Professional Agent of the Year award is given to an agent who has demonstrated excellence and achievement in insurance marketing and service; has shown a personal commitment to professionalism; and has contributed to PIA and the community.
"Jeff has demonstrated a deep level of dedication to our industry and his community. He has earned the respect and trust of his colleagues, customers and neighbors," said Loretta Lesko, newly elected president of PIACT. PIACT is honored to give him this award."
An active member of PIACT since 1987, Parmenter has served on virtually every PIACT committee. He was elected to the board of directors of PIACT in 1995 and has held every officer position of the association, becoming president in 2004. Parmenter currently is a member of PIA Management Services Inc.
He also was a member of the Connecticut Young Insurance Professionals board of directors and served as YIP President in 1993. CTYIP is an organization dedicated to the professional and personal growth of newcomers to the insurance industry. It is an affiliate of PIACT.
In 2015, Parmenter received the second annual Jim Goodman Memorial Lifetime Achievement award, the highest honor bestowed by CTYIP. This award is named for Jim Goodman, who was an officer and president of both associations. Jim passed away in 2014 after a long, hard fought illness.
Active in the insurance industry, he is an active member of the American Association of Managing General Agents Office and the Independent Insurance Agents.
PIACT is a trade association representing professional, independent insurance agencies and their employees throughout the state.
-30-