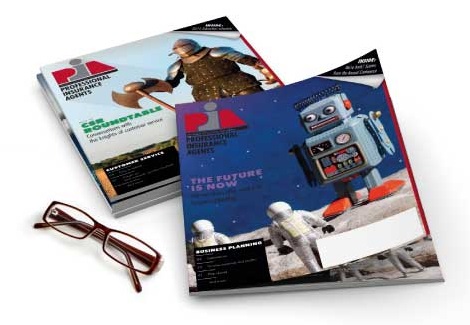 Feb 28, 2018
PIACT testifies in support of two bills to benefit the state's insureds
HARTFORD, Conn.—In testimony before Connecticut's Joint Insurance and Real Estate Committee of the General Assembly on Tuesday, Feb. 27, Professional Insurance Agents of Connecticut President Ken Distel said the association supports S.B.203, which would authorize the Connecticut Insurance Department commissioner to grant at least six continuing-education credits for a licensee's active membership and participation in a statewide professional insurance producer association. Additionally, Distel and the Connecticut Young Insurance Professional's immediate past President Nick Ruickoldt also testified before the committee supporting the majority of S.B.202, which would require an insurance company or producer to disclose the impact that an insured's driving history has on the cost of his or her policy when a coverage quote is issued.
"Recognizing that Connecticut's insurance producer associations promote professionalism, best practices, ethical compliance, continuing-education training and networking opportunities to their members, as well as providing younger members an opportunity to be mentored by more established insurance producers, thereby enhancing their business prospects, PIACT supports this bill [S.B.203]," said Distel. "PIACT strongly believes that it is in the best interest of the state of Connecticut to encourage insurance producers to join their trade associations and participate in that association's meetings, conferences and educational seminars."
While PIACT supports most of S.B.202, in his testimony, Ruickoldt suggested a modification to change the requirement of running any driver history reports from prior to quoting a policy to prior to binding an insurance policy. "Insurance producers have a standard practice of running motor vehicle reports prior to binding a personal automobile policy in order to provide the client with an accurate premium for the policy," said Ruickoldt. "Requiring a producer to run these reports prior to quoting would be an extensive cost to the producer who must pay for each motor vehicle report individually and he or she is not always reimbursed the expense from a carrier."
Both of these bills would have a positive impact on the insurance-buying community too. Members of professional trade associations tend to have a well-developed understanding of their industry, which will allow them to better advise their clients about their specific insurance needs. Additionally, passing the bill regarding accurate automobile policy quotes with the proposed modification would help insurance producers and carriers maintain, rather than inflate their cost of doing business, avoiding the possibility that such costs could be passed on to the consumer.
PIACT is a trade association representing professional, independent insurance agencies, brokerages and their employees throughout the state.
-30-