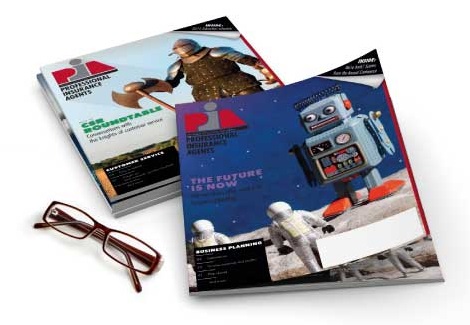 Oct 16, 2009
Acadia Insurance wins PIANH Company Award for Excellence
CONCORD, N.H.?The Professional Insurance Agents of New Hampshire Inc. today recognized Acadia Insurance with the Company Award for Excellence in the category of commercial lines. The company was presented with the award at the association?s Fall Education Festival, held last week in Concord.

Acadia received the highest praise from its agents overall concerning service to commercial lines in the PIANH 2009 Company Performance Survey. ?Acadia Insurance scored among the highest in several categories of in PIA?s Company Performance Survey including products and pricing; providing competitive compensation for its agents; for providing a stable market; and flexibility in underwriting commercial lines products,? said Stanley Pollack, CIC, president of PIANH. ?We are pleased to recognize Acadia as a strong partner in providing businesses in New Hampshire with quality coverage.?

Bill Rohde, president of Acadia commented, ?We are honored to receive this award. Acadia strongly supports PIA and the independent agency system, and we are very proud of these relationships.? Mike Lee, assistant vice president and branch manager added, ?Our employees are proud to receive this recognition from PIA and the New Hampshire agents, and we are committed to striving to attain this goal each year.?

The PIANH Company Awards are presented to those insurers that consistently demonstrate outstanding performance in the eyes of the agents that represent them. Winning companies received high scores on the PIANH Company Performance Survey, which gauges insurance producers? views of their carriers and gives agents the opportunity to share opinions on their companies? handling of claims; products and pricing; technology; underwriting and more.
PIANH is a trade association representing professional, independent insurance agencies, brokerages and their employees throughout the state.
Acadia Insurance is rated ?A+? (Superior) by A. M. Best and is a subsidiary of W. R. Berkley Corp., one of the nation?s premier commercial lines property/casualty insurance providers, one of the 50 largest diversified financial companies in the United States.
-30-