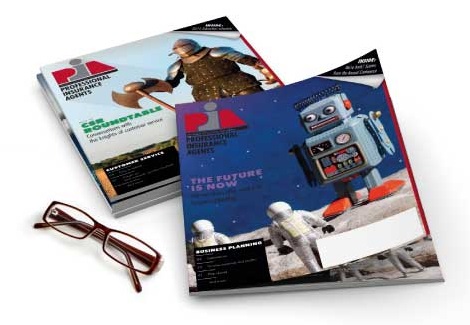 Nov 23, 2009
PIANH provides new benefits to company members
CONCORD, N.H. –The Professional Insurance Agents of New Hampshire Inc. is providing additional, enhanced benefits to insurance carriers and vendors that want to support PIANH as company members.

?In today?s crowded marketplace, creating awareness is the key to staying competitive,? said Stanley Pollack, CIC, president of PIANH. ?Company membership provides a unique opportunity to member carriers and vendors, by putting their name in front of PIA members as a trusted resource for agents.?

As part of PIANH?s new drive to increase benefits to company members, the association introduced the PIANH Company Member Directory, an online index of vendors that support PIANH. PIA members in need of a particular kind of vendor can browse the database easily by business type to find what they need.

In addition, a new tiered membership program for company members that seek to increase exposure to insurance producers. Carriers and vendors can opt to become premier, sponsoring, supporting or a regular member of PIANH, giving them additional benefits, including free sponsorship opportunities, deep discounts on education, reduced advertising rates and more.

For more information, contact PIA Member Services at (800) 424-4244, e-mail memberservices@pia.org or see more on the Web at: www.pia.org/NH/assoc/.
PIANH is a trade association representing professional, independent insurance agencies, brokerages and their employees throughout the state.
-30-