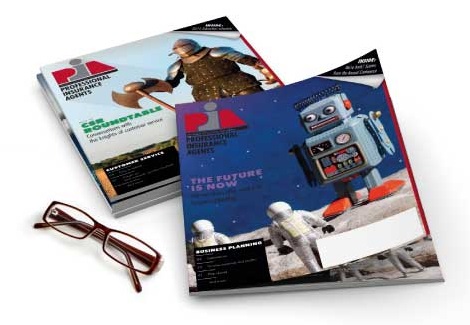 Mar 16, 2011
PIANH announces third annual Spring education fling; Property/Casualty licensing school
The Professional Insurance Agents of New Hampshire Inc. is hosting its third annual Spring Education Fling, May 5, 2011, at the Sheraton Portsmouth Harborside, Portsmouth, N.H. The event features four education courses-of which three are approved for continuing-education units in New Hampshire-networking events, a sponsor showcase and a keynote luncheon featuring New Hampshire's Director of Licensing and Fraud Barbara Richardson. She will speak on current issues being worked on by theNational Association of Insurance Commissionersat the national level.
Education sessions include:
9 a.m.-12:30 p.m.
Uncovering Opportunities and Opening Up Sales ConversationsInstructed by Deb Titus, managing director, Dale Carnegie-New Hampshire
E&O Risk Management (NH CEU: 4 GEN)Instructed by Jill Haynes Gidge, CPCU, CIC, AAI, CPIW, AIT, AIS, DAG, AAM
2-5 p.m.
Ethics and the Insurance Professional (NH CEU: 3 Ethics Producer)Jill Haynes Gidge, CPCU, CIC, AAI, CPIW, AIT, AIS, DAG, AAM
De-Mystifying Time Element Coverage (NH CEU: 3 GEN Producer)
Michael DOrlando, CIC, LIA
This event will also feature a recognition ceremony for New Hampshire producers who have earned PIANHs exclusive CPIA designation. Members can visit www.pia.org and type EC10187 in the Google-facilitated search box for details and to register for this event.
Also this year, PIANH will offer its third annual p/c pre-licensing course. New Hampshire expert Jill Haynes Gidge, CPCU, CIC, AAI, CPIW, AIT, AIS, DAG, AAM, will train p/c licensing candidates, May 3, 4, 10, 11, 2011, at the Foy Insurance, Manchester office.
This four-day intensive review course will prepare students to take the state exam. For more details, PIA members can visitwww.pia.org and enter EC10186 in the Google-facilitated search box.
PIA strives to bring members and nonmembers alike a wide variety of education programs and encourages agents to Think PIA first for all of their training and CE needs. For more information on any of PIANHs online programs or education seminars, logon to PIAs website at www.pia.org, call the Education Department at (800) 424-4244 or e-mail education@pia.org.
PIANH is a trade association representing professional, independent insurance agencies, brokerages, and their employees throughout the state.
-30-