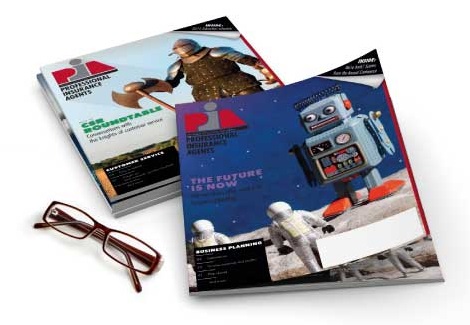 Jan 23, 2018
PIANH testifies to protect agents, consumers at House committee on insurance issues in Concord
Concord, N.H.—The Professional Insurance Agents of New Hampshire Inc. provided testimony today on three bills being considered by the House Commerce and Consumer Affairs Committee that would affect the state's insurance consumers and the businesses that help to insure them. PIANH is uniquely qualified to provide perspective on H.B.1308; H.B.1360; and H.B.1252, each of which would have an impact on how consumers obtain or are informed about coverage.
The association told the committee it supports two bills: H.B.1308—AN ACT RELATIVE TO NONRENEWAL OF LINES OF BUSINESS, which would protect consumers and their agents by prohibiting insurance carriers from nonrenewing insureds to avoid contract protections against agent termination; and H.B.1252—AN ACT RELATIVE TO CERTIFICATES OF INSURANCE, which would clarify that Certificates of Insurance do not warrant the contents of a policy. PIANH past Presidents Jeffrey Foy, AAI, and Lisa Nolan, CPCU, provided testimony in favor of H.B.1308 and H.B.1252, respectively.
"H.B.1308 enhances the current protections of consumers, while strengthening agents' and brokers' ability to serve their clients by requiring carriers to notify and appoint agents and the Insurance Department of their decision not to renew lines of business 60 days prior to the effective nonrenewal date," said Foy.
Likewise, Nolan spoke in favor of H.B.1252, as a protection against errors- and-omissions exposures for producers, as well as a clarifying notice to insureds. "Currently, the New Hampshire Certificate of Insurance Law does not include a protection for insurance producers against inferring that a producer warrants the contents of a certificate," Nolan told the committee. "This exposes producer to possible errors-and-omissions claims arising out of third-party claim denials, where the third party relied on an out-of-date certificate of insurance."
At the same time, the association opposed a bill, H.B.1360—AN ACT PROHIBITING THE USE OF CERTAIN INFORMATION TO UNDERWRITE INSURANCE COVERAGE, as it would hinder carriers' ability to accurately rate coverage by preventing the use of credit rating in underwriting. "Currently, New Hampshire law prohibits charging a 'higher premium for private passenger automobile or homeowners insurance solely on the basis of credit rating, a credit history or a credit-scoring model'," Foy told the committee. "By removing the word, 'solely' from the statute, the bill effectively prohibits a carrier from using a credit score as an underwriting factor at all. Without this underwriting factor, carriers are less able to rate a policy accurately."
PIANH is a trade association representing professional, independent insurance agencies, brokerages and their employees throughout the state.
-30-