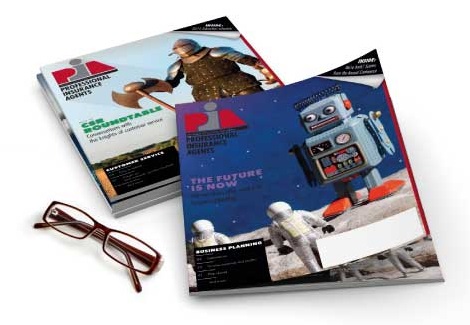 Jun 10, 2018
PIANJ elects Bush president
ATLANTIC CITY, N.J.—Lloyd H. "Rip" Bush Jr., CPIA, of Fair Haven, N.J., was elected president of the Professional Insurance Agents of New Jersey today at the association's annual business conference at Harrah's in Atlantic City. Bush is a producer for Keer & Heyer in Point Pleasant Beach, N.J.
An active member of PIANJ, Bush served vice president in 2015-18; treasurer in 2014-15; secretary in 2013-14. He also is vice president of the association's Legislative/Business Issues and PIANJ's Political Action Committees. Bush also is a chairperson of the Bait & Switch Committee and is a member of the Executive/Budget & Finance and Nominations Committees and the Carrier Advisory Council.
Active in industry affairs, Bush is a member of the National Flood Insurance Program Reauthorization Subcommittee and he is a member of the Narragansett Bay Insurance Co. Advisory Council.
Bush also is active in his community, coaching the local youth soccer, lacrosse, flag football and softball teams in Fair Haven.
PIANJ is a trade association representing professional, independent insurance agencies, brokerages and their employees throughout the state.
-30-