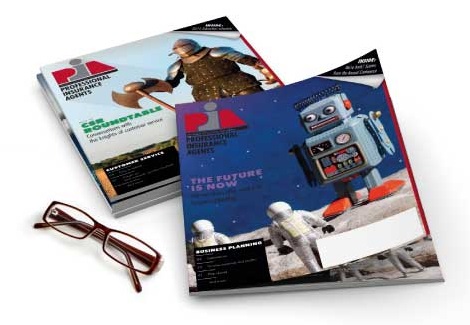 Jun 11, 2018
PIANJ names Harris Director of the Year
ATLANTIC CITY, N.J.—Andrew Harris Jr., CIC, AAI, Jackson Township, N.J., was named the Professional Insurance Agents of New Jersey's Director of the Year at the association's annual business conference at Harrah's Resort and Casino in Atlantic City. Harris is president of Liberty Insurance Associates Inc., in Millstone Township, N.J.
The award recognizes the hard work and dedication of a member of the association's board of directors who has contributed remarkable time and talent to help support the association and its many programs.
Active in the association, Harris is Legislative/Regulatory chairperson of PIANJ's Legislative/Business Issues Committee and is a member of the NJ Agents Justice Task and is a director of PIANJ's New Jersey Young Insurance Professionals, an organization dedicated to the professional and personal growth of newcomers to the insurance industry, and co-chair of the Special Olympics Golf Committee.
"As chair of the Legislative/Regulatory Committee, Harris is a significant contributor to PIANJ," said Kacy Campion Renna, CIC, immediate past president of PIANJ. "His work has been instrumental in helping PIANJ provide perspective to lawmakers and policymakers in the state, and helping our members to serve the insurance-buying public."
In his community, Harris is an avid supporter of both the Monmouth County American Society for the Prevention of Cruelty to Animals and Big Brothers Big Sisters of Monmouth County. He also is a volunteer for the American Red Cross, Jersey Shore Chapter.
PIANJ is a trade association representing professional, independent insurance agencies, brokerages and their employees throughout the state.
-30-