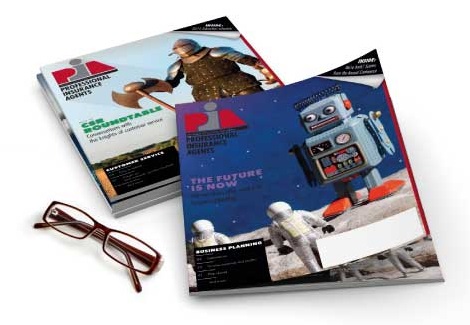 Jun 8, 2018
PIANJ announces 2018 John Laux Memorial Scholarship winner
Trenton, N.J.—The Professional Insurance Agents of New Jersey has announced that Gissella Ghamlouch, a senior at Hanover Park High School in East Hanover, N.J., has been named the winner of its 2018 PIANJ John Laux Memorial Scholarship. The $5,000 award is bestowed to the child or grandchild of a PIANJ-member agency owner or employee, who has been chosen for his or her essay describing the importance of insurance.
Ghamlouch, who resides in Florham Park, N.J., will attend Seton Hall University as a freshman in the fall. Her grandmother, Donna Cunningham, CPIA, is partner at PIANJ-member agency ADP Statewide Insurance in Florham Park.
"PIANJ is pleased to present this scholarship to a member of our association family," said PIANJ President-elect Rip Bush, CPIA. "John Laux was a beloved insurance professional and New Jersey Young Insurance Professional. We are thrilled to honor his legacy with this generous award, funded by the foundation created for this purpose."
Funds for the scholarship are provided by The Fore John Charitable Foundation, which has raised more than $235,000 for scholarships and local charities in John Laux's name since 1995. John's decade-long work in the industry was tragically cut short after a brief and hard-fought battle with cancer. He has been recognized posthumously by PIANJ for his impact on the industry and remains fondly remembered as one of the strongest supporters of NJYIP.
"Gissella's outstanding essay was chosen among many submitted by PIANJ members," said PIANJ President Kacy Campion Renna, CIC. "The committee that reviewed the submissions was impressed with the quality of her writing as well as her understanding of how insurance provides security and peace of mind to those who have it. We know she has a bright future and, who knows, perhaps it will be in the insurance industry."
PIANJ is a trade association representing professional, independent insurance agencies, brokerages and their employees throughout New Jersey.
-30-