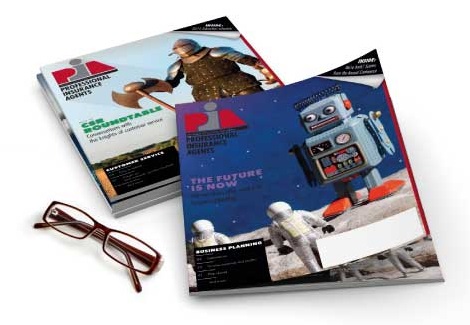 May 24, 2010
NJYIP gears up for 2010 Fun Run to benefit Special Olympics
ATLANTIC CITY, N.J.–The New Jersey Young Insurance Professionals will host its 26th annual Fun Run to benefit Special Olympics of New Jersey on Tuesday, June 15, at 7 a.m. at the boardwalk at the Trump Taj Mahal in Atlantic City, N.J. The NJYIP Fun Run event is in collaboration with the Professional Insurance Agents of New Jersey and New York Joint Annual Conference, which will be held June 13-15 at the Trump Taj Mahal.

Since 1984, NJYIP, along with its parent organization, PIANJ, has raised more than $2.6 million for SONJ through its annual Fun Run event and the PIANJ annual Golf Classic. Last year, the Fun Run collected more than $128,000 for SONJ.

"The NJYIP Fun Run is a perfect opportunity for our members to take part in an inspirational event for charity while becoming more active in the organization," said NJYIP President Danielle Priori. "NJYIP is very happy with the positive response and support that we have received throughout the years from members and sponsors, and we plan on supporting SONJ for many years to come."

SONJ provides year-round training in 23 sports and offers more than 160 competitions to more than 16,000 individuals with intellectual disabilities at no charge. In existence for 40 years, Special Olympics New Jersey is part of a worldwide program of sports training and athletic competition open to individuals with intellectual disabilities; SONJ consists of more than 20,000 volunteers, 20,000 family members and more than 18,000 athletes.

For more information about the Fun Run, contact NJYIP at (800) 424-4244, e-mail tvierschilling@pia.org or visit http://younginsuranceprofessionals.org/nj/events/20100615-funrun.php.

NJYIP is an organization dedicated to the professional and personal growth of newcomers to the insurance industry and is affiliated with PIANJ. PIANJ is a trade association representing professional, independent agencies, brokerages and their employees throughout the state.

-30-