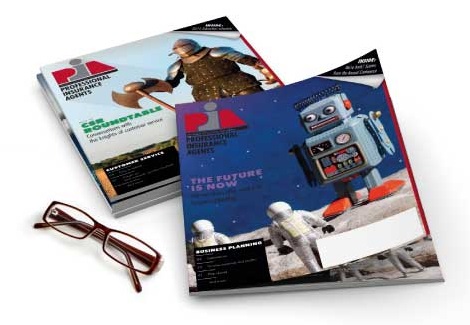 Jun 14, 2010
Wilkens named NJYIP Director of the Year
ATLANTIC CITY, N.J.–Thomas Wilkens of Atlantic Highlands, N.J. was awarded the NJYIP Director of the Year award by the New Jersey Young Insurance Professionals at the Professional Insurance Agents of New Jersey and New York states Joint Annual Business Conference, held at the Trump Taj Mahal Resort Casino, June 13-15. Wilkens is assistant vice president of Professional Risk Placements LLC in Red Bank, N.J.
The NJYIP Director of the Year award is given to an individual who actively supports and works for the goals and objectives of NJYIP. Wilkens was honored for his leadership, attention to responsibilities and tireless work ethic.
As an active member of NJYIP, Wilkens will serve as vice president for 2010-11. He currently sits on the NJYIP board of directors and previously served as chairperson of the NJYIP Events Committee.
In his community, Wilkens served as a member of the Middletown Municipal Alliance for the Prevention of Drug and Alcohol Abuse. He also served on the board of directors for the USA Swimming Team. In 2000, Wilkens won the bronze medal in the Sydney Australia Olympic Games for swimming. In addition, he was as an elected member in of the Middletown Township Committee.
"Tom continuously strives to provide outstanding service and enthusiasm to association initiatives," said Danielle Priori, president of NJYIP. "His tireless commitment to NJYIP, the industry and his community as a whole make him more than deserving of this recognition."
NJYIP is an organization dedicated to the professional and personal growth of newcomers to the insurance industry. It is affiliated with PIANJ, a trade association representing professional, independent insurance agencies and their employees throughout the state.
-30-