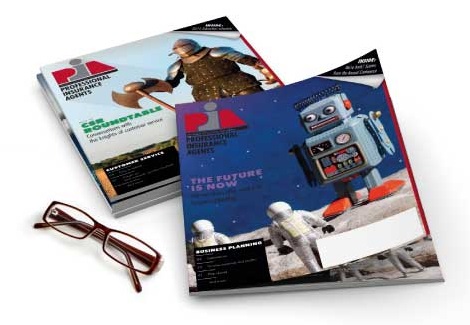 Jun 15, 2010
Monacelli honored with a presidential citation from PIANJ
ATLANTIC CITY, N.J.-Paul Monacelli, CIC, CPIA, of Randolph, N.J. was honored with a presidential citation from the Professional Insurance Agents of New Jersey Inc. at the associations annual conference held at the Trump Taj Mahal Casino Resort in Atlantic City, June 13-15. He is CEO of ADP/Statewide Insurance Agencies Inc. in Cedar Knolls, N.J.
This citation was given in appreciation for Monacellis community service, and in particular his recent work abroad.
Early in 2010, Monacelli, accompanied by 15 other insurance industry professionals, helped raise money to embark on a working trip to Nicaragua with Bridges to Community, a nonprofit organization that provides shelter, nutrition, education, healthcare and employment to materially poor communities around the world. During this trip, Monacelli and his traveling companions participated in building a rebar-and-stone house for a family, where they could live safe from exposure and other dangers.
"Paul has been a respected and effective leader in the insurance industry for more than 30 years. There are numerous examples PIA can cite, for which Paul has helped PIANJ serve its members," said William Vowteras, CPIA, president of PIANJ. "But most importantly Id like to recognize his loyalty and dedication to the insurance industry which extends beyond PIA and our members. PIANJ is proud to present him with this presidential citation."
emptyspace
A PIANJ member since 1993, Monacelli served as president in 1999-2000. Active in the association, Monacelli is an active past president and serves as chairman of PIANJs Political Action Committee. He also is a member of the Nominations Committee and the Auto Task Force. Monacelli also is an ex officio member of the Northwest Advisory Council.
In 2009, Monacelli received PIANJs Community Service Award. This award recognizes individuals who demonstrate a significant commitment to the improvement of his or her community. He was honored for providing the "Magic of Christmas" at which staff gave up a holiday party to help families in their community in need.
In 2002, PIANJ honored Monacelli with the prestigious Professional Agent of the Year honor. He was honored for his contributions and commitment to the insurance industry, including his fellow agents, PIANJ and his community. As a result of receiving this award, Monacelli was named PIA Nationals Professional Agent of the Year in 2003.
A Vietnam veteran, Monacelli is a retired Colonel in the U.S. Army Reserves and last served as Commander of the 304th Civil Affairs Brigade in Philadelphia, Penn.
emptyspace
PIANJ is a trade association representing professional, independent insurance agencies and their employees throughout the state.
-30-