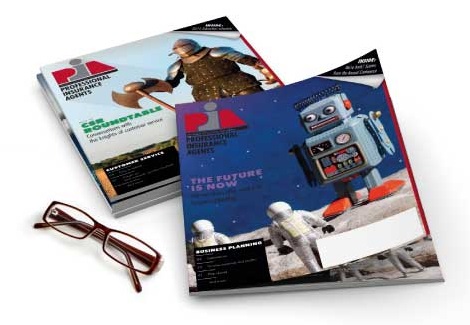 Jun 15, 2010
Lynn receives PIANJ's Distinguished Insurance Service award
ATLANTIC CITY, N.J.-The Professional Insurance Agents of New Jersey Inc. presented Jack Lynn, CIC, CPIA, with the Distinguished Insurance Service award at the associations annual conference held at the Trump Taj Mahal Casino Resort in Atlantic City. Lynn is account executive for Brown & Brown of New Jersey in Glassboro, N.J.
emptyspace
PIANJs Distinguished Insurance Service award recognizes an individual who has established a history of service, dedicated leadership and attention to the concerns of independent agents and their clients.
Lynn was honored for his dedication to PIA and for his more than 30 years of work on behalf of the American agency system..
"Jack is an effective and respected leader in the insurance industry," said William Vowteras, CPIA, president of PIANJ. "His service to our profession is unique and extensive."
A member of PIANJ since 1975, Lynn has served PIANJ in numerous capacities, including president from 2007-08. Currently, Lynn is vice chair of the associations Nominations Committee. He also is a member of the Government Affairs Committee and an ex-officio member of the Southern New Jersey Advisory Council.
In 2001, PIANJ awarded Lynn with its Director of the Year award, which honors the hard work and dedication of a member of the associations board of directors who has contributed significant time and talent to help support the association and its many programs.
In his community, Lynn is a member and former president of the Medford-Vincentown Rotary. He is a volunteer for the Interfaith Hospitality Network, which ministers to the homeless. Lynn is a board member of the Explorer Club and past board member of the Alumni Association of LaSalle University. Lynn is a member of the Family Life Bureau of the Diocese of Trenton and is a member of the South Jersey and Burlington Chambers of Commerce.
PIANJ is a trade association representing professional, independent insurance agencies, brokerages and their employees throughout the state.
-30-