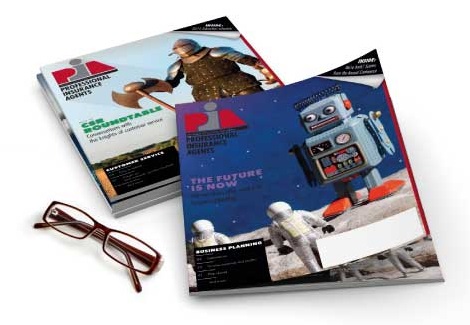 May 23, 2012
Brewi to receive Community Service Award from PIANJ
ATLANTIC CITY, N.J.-The Professional Insurance Agents of New Jersey Inc. today announced that James Brewi of North Brunswick, N.J. will receive the Community Service award at the associations annual conference. The conference is being held at the Trump Taj Mahal Resort Casino, June 10-12. Brewi served as regional director of field management for the downstate New York and New Jersey region for Travelers Insurance Co. The PIANJ Community Service Award recognizes individuals who demonstrate a significant commitment to the improvement of his or her community.


Brewis insurance career spanned from 1976 to his recent retirement from Travelers. During his insurance career he was directly associated with direct service for the independent insurance agent.


In 2008, Brewi was diagnosed with Primary Lateral Sclerosis, which causes progressive weakness in the voluntary muscles. Since his diagnosis, Brewi has spent a great deal of time, energy and dedication toward raising funds for the Spastic Paraplegia Foundation Inc., a National, not-for-profit organization dedicated to PLS and Hereditary Spastic Paraplegia. This organization is committed to providing information regarding these disorders, creating opportunities for support and sharing and in discovering cures for these by funding the research into these diseases.


In 2009, Brewi became Chairperson of the annual Drive "FORE" SPF, a Travelers golf tournament. The first outing raised nearly $140,000. Since then, the event has raised an additional $225,000 for PLS awareness and research.


"Recognizing Jim and his selfless contributions to SPF with this award, is a fitting tribute to this man," said Keith A. Savino, PIANJ president. "This gentleman is an inspiration to us all. I admire his strength, determination and courage."


PIANJ is a trade association representing professional, independent insurance agencies, brokerages and their employees throughout the state.
-30-