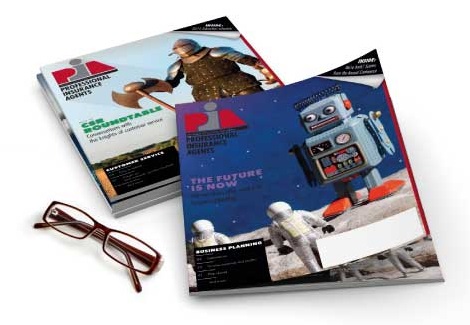 Jun 10, 2014
PIANJ honors Narcini with Distinguished Insurance Service
ATLANTIC CITY, N.J.-Anne Marie Narcini, former New Jersey Department of Banking and Insurance Chief of Market Regulation received the Distinguished Insurance Service award at the 75th Diamond Anniversary Gala Dinner at the Professional Insurance Agents of New Jersey and New Yorks Joint Annual Conference last night.
This award is presented to individuals in the insurance industry who have a history of significant contributions and support to the regional insurance community.
Currently, Narcini is the regulatory consultant for the Interstate Insurance Product Regulation Commission and she was recognized for her work as the DOBI chief of market regulation. For more than 25 years, Narcini served in various investigative and managerial positions within the Office of Consumer Protection at that department.
"Anne Marie was known throughout the DOBI as an exemplary advocate for consumers, with a deep personal concern for every individual who sought the departments assistance," said Stephen P. Tague, CPIA, immediate past president of PIANJ. "With this award, PIANJ honors Anne Marie for her long-standing commitment to the insurance industry. Her professionalism is to be admired and respected."
The three-day conference allowed individuals to choose from eight different education sessions and earn continuing-education credits, attend networking opportunities and participate in an expansive trade show. The 75th anniversary was celebrated with a gala banquet Monday. Last year, some 2,000 insurance-industry representatives attended the event, which is the largest gathering of insurance industry professionals in the Northeast.
PIANJ is a trade association representing professional, independent insurance agencies and their employees throughout the state.
-30-