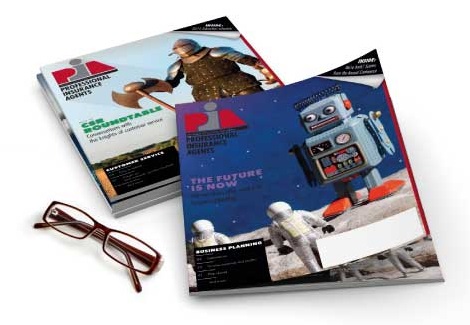 Jun 6, 2015
PIANJ names Radespiel Director of the Year
ATLANTIC CITY, N.J.–Steven Radespiel, of Hillsdale, N.J., was named the Professional Insurance Agents of New Jerseys Director of the Year today during the associations annual business meeting, which took place during the PIANJ/PIANY Annual Conference at Ballys Park Place Casino, in Atlantic City. Radespiel is president of Insurance Center of North Jersey in Hackensack, N.J.
The award recognizes the hard work and dedication of a member of the associations board of directors who has contributed remarkable time and talent to help support the association and its many programs.
As an active member of PIANJ, Radespiel will serve as secretary for 2015-16. He also serves as vice chair of the Membership Services/Programs Committee and is a member of the Executive/Budget & Finance Committee and the Industry Relations Subcommittee. Radespiel also is an ex officio member of the Northeast Advisory Council.
Active in his community, Radespiel is a member of the Gateway Chamber of Commerce and served as president of the Teaneck Chamber of Commerce.
PIANJ is a trade association representing professional, independent insurance agencies, brokerages and their employees throughout the state.
-30-