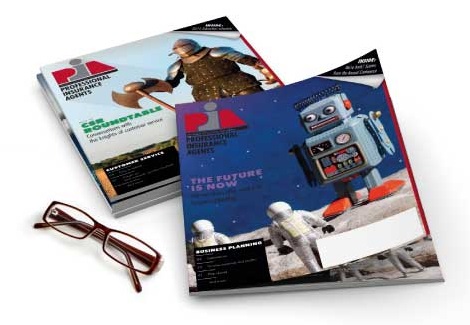 Jun 6, 2015
Maciag receives Distinguished Service recognition from PIANJ and PIANY
ATLANTIC CITY, N.J.–Gregory Maciag received the Professional Insurance Agents of New Jersey and New Yorks Service to the Industry honor during the PIANJ/PIANY Annual Conference at Ballys Park Place Casino, June 7-9, in Atlantic City.
PIA presented this honor to recognize the substantial contribution of an individual who has contributed to the insurance industry.
"I consider Greg Maciag an exemplary model for our industry," said Glenn Tippy, CPCU, CLU, PIANJs outgoing president. "His vision and dedication over 40 years has helped insurance agents and carriers with business solutions and the exchange of information that have pushed our industry forward. He would have been remarkable in any vocation, and we are fortunate that he chose this path."
Maciag will retire this year as the president and CEO of ACORD. During his 20 years as CEO of ACORD, Maciag helped expand the organization dedicated to the implementation of data and information standards in the insurance industry, which dealt with property/casualty standards and forms, into a worldwide organization serving all lines of insurance. Hired in 1977 to launch the ACORD Form Library, Maciag set the course for growth in the following years.
"Greg personifies professionalism," said Anthony A. Kubera, CIC, PIANY president. By that measure, and by many others, Greg is richly deserving of this honor."
PIANJ is a trade association representing professional, independent insurance agencies, brokerages and their employees throughout the state.
-30-