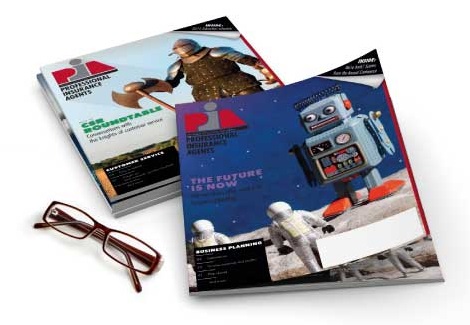 Jun 5, 2016
Blum elected PIANJ vice president
ATLANTIC CITY, N.J.—Bruce Blum of Somerset, N.J., was elected vice president of the Professional Insurance Agents of New Jersey today at the association's annual business meeting at Harrah's in Atlantic City. Blum is vice president of Blum & Walsh Group Inc., a division of T.E. Freuler Agency in Somerset, N.J.
As an active member of PIANY, Blum served as treasurer in 2015-16; secretary in 2014-15. He also is Legislative/Regulatory chairperson of the Government Affairs Committee, and a member of the Executive/Budget & Finance Committee.
Blum was appointed as a delegate to the White House Conference on Small Business representing the 11th district by Congressman Rodney Frelinghuysen, R-11. He also was reappointed by the then Department of Banking and Insurance Commissioner Kenneth Kobylowski, as the PIANJ representative to the commercial and personal automobile insurance plans.
Active in his community, Blum belongs to the New Jersey Masons Azure Masada Lodge #22; Livingston area Chamber of Commerce; the Northern New Jersey Scottish Rite; The Fraternal Order of Police New Jersey Lodge #46; and the Metro Business Alliance.
PIANJ is a trade association representing professional, independent insurance agencies, brokerages and their employees throughout the state.
-30-