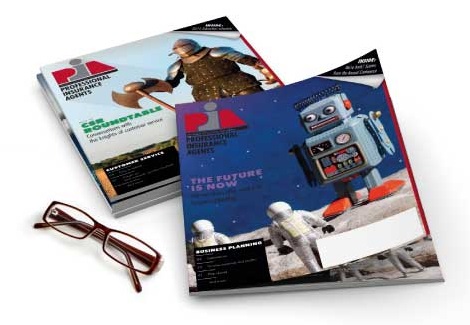 Sep 11, 2019
PIANY re-elects Sidle vice president
GLENMONT, N.Y.—David L. Sidle, CIC, CPIA, president and CEO of David L. Sidle Agency Inc., in Montour Falls, N.Y., was re-elected vice president of the Professional Insurance Agents of New York, at a meeting of the association's board of directors today, at PIANY headquarters in Glenmont, N.Y.
As an active member of PIANY, Sidle served as secretary in 2017-18. He is chairperson of the Company/Industry Relations Committee, and is a member of the Education/Conference and Executive/Budget & Finance Committees. He also is chair of the Southern Tier Advisory Council.
In his community, Sidle is member of the Odessa Baptist Church, is active as a vocalist for the praise team, and he is chair of the church Building Committee. He also is a member of both the Watkins Glen Area Chamber of Commerce and Trumansburg Chamber of Commerce, and serves as an assistant coach for the Odessa-Montour Central School varsity track team.
PIANY is a trade association representing professional, independent insurance agencies, brokerages and their employees throughout the state.
-30-