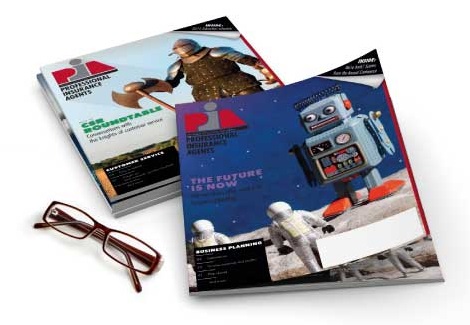 Oct 30, 2009
HVRAP demonstrates agents' tradition of support
GLENMONT, N.Y.? Kevin M. Ryan, CIC, president of the Professional Insurance Agents of New York State Inc., addressed the unique support of PIA members to one another as well as their commitment to perpetuating the independent agency system. The comments were part of Ryan?s inaugural speech yesterday at PIANY?s seventh-annual Hudson Valley Regional Awareness Program, in Tarrytown, N.Y. Ryan?s keynote address reminded insurance professionals that the industry has a history of supporting each other through times of crisis:

?Our support of each other has become a source of strength ? My thoughts also were with the individuals affected by the financial crisis; our neighbors and family members, and maybe even some of us here today; who have lost jobs, or their retirement savings. These are difficult times. Our compassion; our interest in fellow members, is an added dimension that separates us from others. This is a quality I hope we never lose.?

As an example, Ryan went on to detail the industry?s support of individual committee members during the September 11th tragedy: ?At this bittersweet time of year, I am reminded of my first PIA board meeting. It was Sept. 11, 2001. I?m sure everyone can remember that day. I had driven to Glenmont from Kingston and when the towers were hit, your board was about to start committee meetings.?

?But, before we officially began, the news was out and next thing I remember, a television had been brought into the boardroom. By that time, the second plane already had hit. Within minutes the decision had been made that there was no way we could have a meeting. Many of us had close connections in the city. If we weren?t already, we instantly became family to each other.?
?That was my introduction to PIA at the board level. There was a unique display of support that day and in the months that followed. The event created an extra closeness, a shared experience; and a certain bond among us.?

Ryan went on to illustrate the dedication of PIA members to each other and their industry: ?By your presence at this event, you demonstrate your commitment to our field and to improvement of your business. You are the hope for the future of our industry ? The contribution each of you makes to your association; to your community, and at your office is commendable. It is this association, comprised of people like you and me, which protects the ongoing welfare of the independent agency system. It is our duty and mission to take part in PIA so it can continue to ensure the prosperity and health of our industry.?

Hundreds of agents, company representatives, exhibitors and other insurance industry professionals attended PIANY?s Hudson Valley RAP. Highlights of the conference included: an awards luncheon, where Frank H. Reis of The Reis Group Inc., Kingston, N.Y., was presented with the Hudson Valley RAP Distinguished Insurance Service award; expansive trade show; timely education sessions on errors and omissions risks as well as bridging the generation gap within insurance agencies; networking opportunities and more.
PIANY is a trade association representing professional, independent insurance agencies, brokerages and their employees throughout the state.
-30-