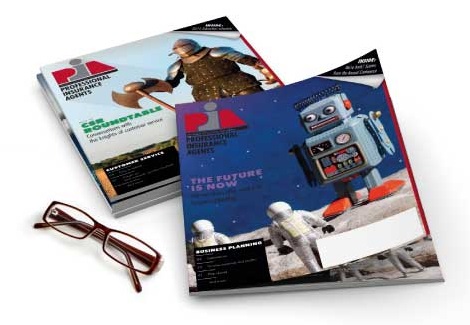 Nov 9, 2009
Wrynn: Make doing business in New York easier
NYSID superintendent addresses PIANY/NYIA CEO Conference
GLENMONT, N.Y.–New York State Insurance Department Superintendent James J. Wrynn shared his agenda for the coming year with the nearly 100 insurance executives who attended the 2009 PIANY/NYIA CEO Conference, hosted by the Professional Insurance Agents of New York State Inc., and the New York Insurance Association Inc., Wednesday, Nov. 4, at the Albany Marriott. PIANY also presented for discussion the results of its 2009 Company Performance Survey.

?Superintendent Wrynn shares many goals with our association: helping insurance consumers in New York state and enhancing the markets available to independent insurance agents,? said Ellen D. Kiehl, Ph.D., PIANY?s senior research analyst. ?The discussion of his agenda and concerns for the New York state insurance industry provided conference attendees with valuable insight on what to expect in the coming year.?

Wrynn, who was confirmed as superintendent in September, first addressed the NYSID?s necessary involvement in the national financial crisis over the past year. According to Wrynn, while these financial problems have increased ?the threat of federal regulation,? he is optimistic that state-based regulation of the insurance industry will remain in place. A shift to Washington ?could have a tremendous impact? on the state?s finances, he said–with ?several hundred million dollars? of revenue potentially at stake. His department is monitoring the federal health-care reform developments on a daily basis, Wrynn added.

Wrynn outlined three major areas where he intends to focus his energy, in addition to all that is happening at the federal level. These include emphasizing the local insurance market he regulates; bringing to a successful completion a number of endeavors the NYSID currently has underway; and enhancing New York?s stature as a world financial center conducive to doing business in the state. ?I?d like to make it easier to do business–create a business environment that promotes insurance. I want companies to want to work here.?
Among the many issues addressed, producer compensation disclosure drew the most pointed questions from the audience. When the basis for the disclosure initiative was challenged, Wrynn defended the NYSID?s actions: ?There?s a history. The concerns were the consumer?s right to know and a level playing field.? He described the process by which each of three successive drafts responded to producer comments. ?The consumer has a right to know,? Wrynn insisted. ?The customer already feels this way. The disclosure is just memorializing that fact. We?ve tried to make it as fair as possible. Now, are you paying for the sins of others? Yes, to an extent you are. But, if nothing is done and some other group of producers does something, then we?ve failed, in a way.?

In closing, Wrynn urged insurance agents to provide him with recommendations ?that will let you service your clients better. I?d like to be less a regulator and more a facilitator? for agents as well as companies, he said.

PIANY?s Director of Business Issues Jim Pittz, CPIA, also outlined the findings of the association?s 2009 Company Performance Survey at the conference. During his discussion, Pittz shared details and results, indicating that the survey included four states (New York, New Jersey, Connecticut and New Hampshire); was conducted over 40 business days; reviewed 77 companies; gathered data from 1,226 respondents; garnered 6,079 comments from agents about their carriers; and yielded 7,002 individual company evaluations.

Afterwards, the conference participants gathered in discussion groups (mixing both agents and carriers) to discuss the findings; recognize strengths and weaknesses of agency-company partnerships; and offer suggestions and solutions.

?The discussions provided unique perspectives from participants on the industry?s most pressing issues,? said Pittz. ?The Annual CEO Conference gave PIANY and NYIA members the chance to confer about the issues agents and companies have in common.?

Pittz noted the prominent theme of the important role that communication plays between agents and their carriers. As one participant said, ?When things are going well you can tell communication [between the agent and carrier] is up; when things are bad; you can tell communication is down.?
PIANY is a trade association representing professional, independent insurance agencies, brokerages and their employees throughout the state.

-30-