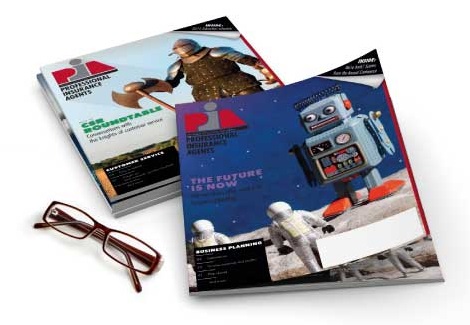 Jan 29, 2010
Cortez and Louie honored with Moll and Kozel Scholarships
BROOKLYN, N.Y.–The Professional Insurance Agents of New York State Inc. selected Denise Louie for the prestigious Bernard I. Kozel Memorial Scholarship and Violeta Cortez for the prestigious Arthur I. Moll Memorial Scholarship. The awards were presented Thursday, Jan. 28, at PIANYs Metropolitan Regional Awareness Program at the New York Marriot, Brooklyn, N.Y. Louie is junior assistant underwriter for Jimcor Agencies Inc. in Plainview, N.Y.; Cortez is a customer service representative for Orrino Capital Services LLC, in Corona, N.Y.

The scholarships provide full tuition coverage for two Certified Insurance Service Representative seminars conducted by PIANY. The awards were presented during MetroRAPs awards ceremony and keynote luncheon.

In addition to the presentation of the scholarships, MetroRAP also featured a keynote address by James Wrynn, New Yorks superintendent of insurance. Wynn shared his expectations for the industry this year.

The event also included continuing education courses for insurance producers on errors- and-omissions loss prevention and workers compensation; an expansive trade show; and a networking reception hosted by the New York Young Insurance Professionals.

PIANY is a trade association representing professional, independent insurance agencies, brokerages and their employees throughout the state.

-30-