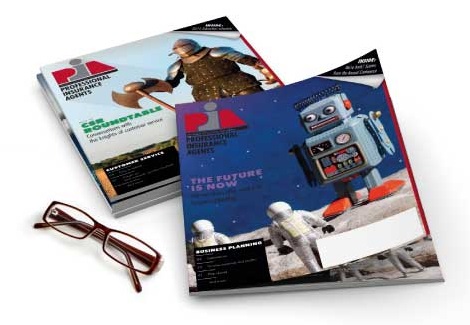 Apr 9, 2010
Utica First's Zick named Long Island RAP Executive of the Year
GLENMONT, N.Y.- The Professional Insurance Agents of New York State Inc. announced that Richard J. Zick, CPCU, AU, president and chief executive officer of Utica First Insurance Co., Oriskany, N.Y., will receive PIANYs 2010 Long Island Regional Awareness Program Executive of the Year Award. The formal presentation will take place during the Long Island Regional Awareness Program, Thursday, April 15, 2010, at Leonards of Great Neck, N.Y.

The Executive of the Year Award recognizes an individual from an insurance company, general agency or managing agency who has forged strong working relationships with agents and brokers in the insurance industry.

"Richard has been an effective and respected leader in the industry," said Long Island RAP Committee Chair Michael Cracco. "His dedication and loyalty to the insurance industry is commendable."

Zick began his insurance career after graduating from Niagara University, Lewiston, N.Y., and has served in a range of positions, including: underwriter, underwriting manager and executive vice president. He currently serves as the chairman of the New York Insurance Association, is on the board of the Property Casualty Insurers of America, and has served as chairman of the American Association of Insurance Services and president of the Utica Chapter of Chartered Property Casualty Underwriter Society. The recipient of several prestigious awards, Zick has been honored with the following: Insurance Executive of the Year, MetroRAP, 2003; Insurance Professional of the Mohawk Valley, 2005; Man of the Year, Greater New York Council of Insurance Brokers, 2005; Presidential Citation, PIANY, 2005; and Insurance Division Honoree, UJA-Federation of New York, 2008.

Zick resides with his wife, Nikki, and daughter, Jillian, in Rome, N.Y.

PIANY is a trade association representing professional, independent insurance agencies and their employees throughout the state.

-30-