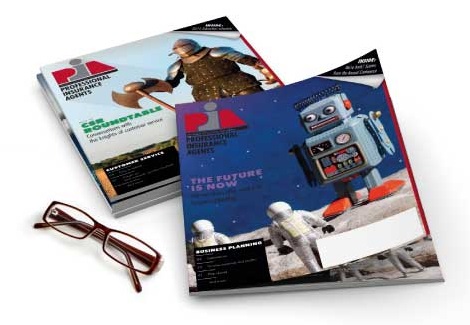 Apr 22, 2010
PIANY applauds Assembly vote against ads in state mailings
Legislation to eliminate unfair ads in state mailings passes overwhelmingly in New York State Assembly
GLENMONT, N.Y. – The Professional Insurance Agents of New York State Inc. applauds the New York state Assembly for passing Assembly bill 10322, long-supported by your association. The legislation, introduced by Assemblyman Sam Hoyt, D-144, would prevent state agencies from disseminating advertising material that closely relates to the regulatory authority of that agency.

"By passing this bill, the state Assembly has taken an essential step to protect New York state consumers from misleading advertising," said Kevin M. Ryan, CIC, PIANY president. "These ads are deceptive, as they tacitly suggest an endorsement of the government. They have no place in state-agency mailings."

State agencies have contracted to permit the inclusion of advertising materials in mailings from the agency to the public, without restriction. For example, the Department of Motor Vehicles has permitted the inclusion of advertisements for auto insurance companies in mailings relating to motor vehicle registration renewals. By allowing contracts to be negotiated with providers of such products or services, the agency unavoidably creates the perception of favoritism toward one competitor to the disadvantage of other providers. This effect is compounded when the product or service is required in order to comply with state law or regulation enforced by the agency, such as proof of insurance requirements enforced by the DMV.

PIA has taken issue with this practice since in began five years ago. Under the proposed legislation, state agencies that engage in advertising contracts would be barred for including material on products or services relating to the agencys mission.

The bill has also been introduced in the state Senate by Sen. David J. Valesky, D-49.

PIANY is a trade association representing professional, independent insurance agencies, brokerages and their employees throughout the state.

-30-