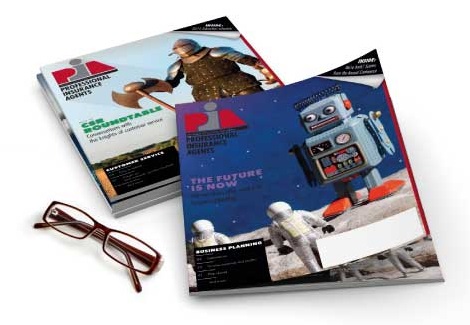 Jun 15, 2010
Isenberg receives PIANY's Distinguished Insurance Service award
ATLANTIC CITY, N.J.-The Professional Insurance Agents of New York State Inc. presented David Isenberg, past president of PIANY, with the Distinguished Insurance Service award, Monday, June 14, 2010, at the associations annual conference held at the Trump Taj Mahal Casino Resort in Atlantic City. Isenberg is president of the D.C. White Agency, Long Beach, N.Y.
The Distinguished Insurance Service award recognizes an individual who has established a history of service, dedicated leadership and attention to the concerns of independent agents and their clients.
"David has been an effective and respected leader in the insurance industry," said Kevin M. Ryan, CIC, president of PIANY. "His dedication and loyalty to PIANY is to be admired. His service to our association and our profession is unique and extensive."
A professional in the insurance industry for more than 47 years, Isenberg was honored for his dedication to PIA and for his years of work on behalf of New Yorks independent agency community. A graduate of Hofstra College, Hempstead, N.Y., with a bachelor of business administration in marketing and management, Isenberg began his career at the Consolidated Mutual Insurance Group, Brooklyn, N.Y., where he served as assistant vice president. He joined the D.C. White Agency in 1978.
In addition to serving as a director for PIANY and PIA Management Services Inc., Isenberg is also a director of the Excess Line Association of New York; a member of the Professional Insurance Wholesalers Association of New York; and a member of the American Association of Managing General Agents. In recognition for all his work in the insurance industry, he was honored as the 1998 Council of Insurance Brokers of Greater New York Man of the Year, received the Louis A. Morelli award from PIANY in 1998 and named PIANYs 2007 Metro Regional Awareness Program General Agent Executive of the Year.
PIANY is a trade association representing professional, independent insurance agencies, brokerages and their employees throughout the state.
-30-