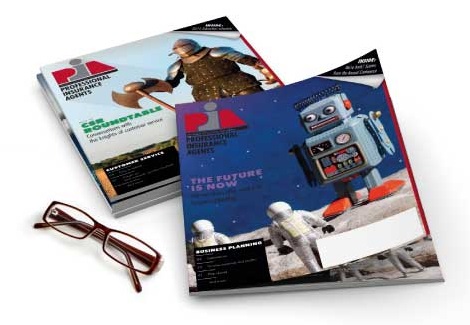 Jun 15, 2010
PIANY names LaLonde Professional Agent of the Year
ATLANTIC CITY, N.J.-The Professional Insurance Agents of New York Inc. presented Mark LaLonde, CIC, CPIA, AAI, with the Professional Agent of the Year award at the PIANY/PIANJ Joint Annual Conference at the Trump Taj Mahal Casino Resort in Atlantic City June 14.
"Throughout his career, Mark has demonstrated a deep level of dedication to our industry. He has earned the respect and trust of his colleagues and clients," said Kevin M. Ryan, CIC, president of PIANY. "PIANY is very pleased to recognize Mark with this award."
LaLonde is vice president of Bailey, Haskell and LaLonde with headquarters in Oneida, N.Y. He was honored for his excellence and achievement in insurance marketing and service, his personal commitment to professionalism and his contributions to PIA and the community.
A PIANY member since 1987, LaLonde served as the associations president in 1998-99. Currently, he is chairman of the board of PIA Management Services Inc., the umbrella corporation that manages the Glenmont-based Professional Insurance Agents associations in New York state, New Jersey, Connecticut and New Hampshire. LaLonde also is chairperson of the associations Agents Benefits Trust and is a member and former chairperson of the Glenmont National Alliance Committee.
In 2000, LaLonde was presented with a presidential citation to recognize his tireless work on behalf of PIANY.
In 1996, LaLonde was honored with PIANYs Committee Chair of the Year award. This award recognizes the time and effort that PIANYs volunteers give to help guide the association and implement programs to benefit its members. LaLonde was honored for his work as chair of the PIANY Education Committee.
PIANY is a trade association representing professional, independent insurance agencies, brokerages and their employees throughout the state.
-30-