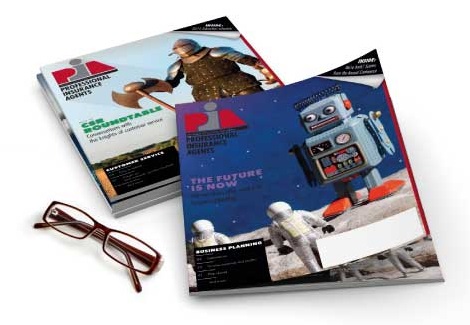 Jun 9, 2011
Kiehl to receive Distinguished Insurance Service honor from PIANY, PIANJ and PIACT
The Professional Insurance Agents of New York, New Jersey and Connecticut announced that Ellen D. Kiehl, Ph.D, Senior Research Analyst for the association , will be recognized for Distinguished Insurance Service Monday, June 13, 2011, at the associations annual conference held at the Trump Taj Mahal Casino Resort in Atlantic City.
This Distinguished Insurance Service award is a unique honor, being given to Dr. Kiehl by the three associations for her unparalleled history of service, dedicated leadership and attention to the concerns of independent agents and their clients.
"No matter how hard you looked, you would be hard pressed to find anyone in the insurance industry anywhere in this country who is more knowledgeable about the insurance business," said Donna Chiapperino, PIANY president. "We have truly been blessed to have her on our side for the last 35 years, and we wish her many years of happiness after her retirement at the end of this year."
Dr. Kiehl joined PIA in 1976, as a member of PIAs communications and government affairs departments. In 1984, she was named to head PIAs Government and Industry Affairs unit, responsible for all aspects of the associations efforts in these areas. Among her many notable accomplishments, Kiehl was instrumental in the creation of PIAs Industry Resource Center in 1995, which is now one of PIAs most widely used member benefits, providing critical information and responding to thousands of member inquiries each year. More recently, as PIAs Senior Research Analyst, she has used her expertise and technical knowledge to create resource materials, special publications and education programs, not only for PIA members in the region but nationally as well.
Kiehl has delivered and prepared testimony on numerous subjects for the state legislatures and insurance departments in New York, New Jersey and Connecticut; represented PIA at meetings with heads of the industry; personally answered member inquiries on insurance law, regulation, processes and coverages by the thousands; and has mentored many of the insurance professionals who now work for PIA.
"Ellens dedication and loyalty to PIA and the insurance community is something we should all strive to achieve," said Donna Cunningham, CPIA, president of PIANJ. "She measures success by what she does for others. Her reputation in the industry is stellar."
"Ellen personifies professionalism. She is a respected and effective leader in the insurance industry," said James R. Berliner, CPCU, president of PIACT. "Her service to our associations and our profession is unique and extensive and she is richly deserving of this honor."
PIANY, PIANJ and PIACT are trade associations representing professional, independent insurance agencies, brokerages and their employees throughout their respective states.
-30-